Blessed be the fruit.
Set in a dystopian future, a woman is forced to live as a concubine under a fundamentalist theocratic dictatorship. A TV adaptation of Margaret Atwood's novel.
WikiData
Q25207350 The Handmaid's Tale
MPAA film rating:
undefined
Wikipedia (often with plot summary):
Wikipedia Show page #Plot
The Handmaid's Tale is an American dystopian television series created by Bruce Miller, based on the 1985 novel of the same name by Canadian author Margaret Atwood. The series was ordered by the streaming service Hulu as a straight-to-series order of 10 episodes, for which production began in late 2016. The plot features a dystopia following a Second American Civil War wherein a theonomic, totalitarian society subjects fertile women, called "Handmaids", to child-bearing slavery.
television series Plot
In a world where fertility rates have collapsed as a result of sexually transmitted diseases and environmental pollution,[14] the totalitarian, theonomic government of Gilead establishes rule in the former United States in the aftermath of a civil war.[15][16][17][5] Society is organized by power-hungry leaders along with a new, militarized, hierarchical régime of religious fanaticism and newly created social classes, in which women are brutally subjugated. By law, women in Gilead are forced to work in very limited roles, including some as natal slaves, and they are not allowed to own property, have careers, handle money, or read.[17]
Worldwide infertility has led to the enslavement of fertile women in Gilead determined by the new régime to be fallen women, citing an extremist interpretation of the Biblical account of Bilhah. These women often include those who have entered marriages following divorce (termed "adulteresses", as divorce is not recognized under Gileadian law), single or unmarried mothers, lesbians (homosexuals being termed "gender traitors"), non-Christians, adherents of Christian denominations other than the "Sons of Jacob", political dissidents, and academics.[17]
These women, called Handmaids, are assigned to the homes of the ruling elite, where they must submit to ritualized rape (referred to as "the ceremony") by their male masters ("Commanders") in the presence of their wives, to be impregnated and bear children for them.[17] Handmaids are given names created by the addition of the prefix Of- to the first name of the man who has them. When they are transferred, their names are changed.
Along with the Handmaids, much of society is now grouped into classes that dictate their freedoms and duties. Women are divided into a small range of social categories, each one signified by a plain dress in a specific color. Handmaids wear long red dresses, heavy brown boots and white coifs, with a headcovering surrounded by a larger white coif (known as "wings") to be worn outside, concealing them from public view and restricting their vision.
June Osborne, renamed Offred, is the Handmaid assigned to the home of the Gileadan Commander Fred Waterford and his wife Serena Joy. The Waterfords, key players in the formation and rise of Gilead, struggle with the realities of the society they helped create. During "the time before", June was married to Luke and had a daughter, Hannah.
At the beginning of the story, while attempting to flee Gilead with her husband and daughter, June was captured and forced to become a Handmaid because of the adultery she and her husband committed. June's daughter was taken and given to an upper-class family to raise, and her husband escaped into Canada. Much of the plot revolves around June's desire to be reunited with her husband and daughter and the internal evolution of her strength to its somewhat darker version.
Based on Book
Author: Margaret Atwood
Wikipedia (often with plot summary): Wikipedia Book page #Plot

The Handmaid's Tale is a futuristic dystopian novel by Canadian author Margaret Atwood and published in 1985. It is set in a near-future New England in a patriarchal, totalitarian theonomic state known as the Republic of Gilead, which has overthrown the United States government. Offred is the central character and narrator and one of the "handmaids", women who are forcibly assigned to produce children for the "commanders", who are the ruling class in Gilead.
---
Book Plot
After a staged attack that killed the President of the United States and most of Congress, a radical political group called the "Sons of Jacob" uses theonomic ideology to launch a revolution.[7] The United States Constitution is suspended, newspapers are censored, and what was formerly the United States of America is changed into a military dictatorship known as the Republic of Gilead. The new regime moves quickly to consolidate its power, overtaking all other religious groups, including Christian denominations.
The regime reorganizes society using a peculiar interpretation of some Old Testament ideas, and a new militarized, hierarchical model of social and religious fanaticism among its newly created social classes. One of the most significant changes is the limitation of Women's rights. Women become the lowest-ranking class and are not allowed to own money or property, or to read and write. Most significantly, women are deprived of control over their own reproductive functions.
The story is told in first-person narration by a woman named Offred. In this era of environmental pollution and radiation, she is one of the few remaining fertile women. Therefore, she is forcibly assigned to produce children for the "Commanders," the ruling class of men, and is known as a "Handmaid" based on the biblical story of Rachel and her handmaid Bilhah. She undergoes training to become a handmaid along with other women of her standing at the Rachel and Leah Centre.
Apart from Handmaids, women are classed socially and follow a strict dress code, ranked highest to lowest: the Commanders' Wives in sky blue, the Handmaids in red with large white bonnets to be easily seen, the Aunts (who train and indoctrinate the Handmaids) in brown, the Marthas (cooks and maids, possibly sterile women past child-bearing years) in green, Econowives (the wives of lower-ranking men who handle everything in the domestic sphere) in blue, red and green stripes, very young girls in pink (often married or "given" to a Commander at 14 to produce offspring), young boys in blue, and widows in black.
Offred details her life starting with her third assignment as a Handmaid to a Commander. Interspersed with her narratives of her present-day experiences are flashbacks of her life before and during the beginning of the revolution, including her failed attempt to escape to Canada with her husband and child, her indoctrination into life as a Handmaid by the Aunts, and the escape of her friend Moira from the indoctrination facility. At her new home, she is treated poorly by the Commander's wife, Serena Joy, a former Christian media personality who supported women's domesticity and subordinate role well before Gilead was established.
To Offred's surprise, the Commander requests to see her outside of the "Ceremony" which is a reproductive ritual obligatory for handmaids (conducted in the presence of the wives) and intended to result in conception. The commander's request to see Offred in the library is an illegal activity in Gilead, but they meet nevertheless. They mostly play Scrabble and Offred is allowed to ask favours of him, either in terms of information or material items. The Commander asks Offred to kiss him "as if she meant it" and tells her about his strained relationship with his wife. Finally, he gives her lingerie and takes her to a covert, government-run brothel called Jezebel's. Offred unexpectedly encounters Moira there, with Moira's will broken, and learns from Moira that those who are found breaking the law are sent to the Colonies to clean up toxic waste or are allowed to work at Jezebel's as punishment.
In the days between her visits to the Commander, Offred also learns from her shopping partner, a woman called Ofglen, of the Mayday resistance, an underground network working to overthrow the Republic of Gilead. Not knowing of Offred's criminal acts with her husband, Serena begins to suspect that the Commander is infertile, and arranges for Offred to begin a covert sexual relationship with Nick, the Commander's personal servant. Serena offers Offred information about her daughter in exchange. She later brings her a photograph of Offred's daughter which leaves Offred feeling dejected because she senses she has been erased from her daughter's life.
Nick had earlier tried to talk to Offred and had shown interest in her. After their initial sexual encounter, Offred and Nick begin to meet on their own initiative as well, with Offred discovering that she enjoys these intimate moments despite memories of her husband, and shares potentially dangerous information about her past with him. Offred tells Nick that she thinks she is pregnant.
Offred hears from a new walking partner that Ofglen has disappeared (reported as a suicide). Serena finds evidence of the relationship between Offred and the Commander, which results in Offred contemplating suicide. Shortly afterward, men arrive at the house wearing the uniform of the secret police, the Eyes of God, known informally as "the Eyes", to take her away. As she is led to a waiting van, Nick tells her to trust him and go with the men. It is unclear whether the men are actually Eyes or members of the Mayday resistance.
Offred is still unsure if Nick is a member of Mayday or an Eye posing as one, and does not know if leaving will result in her escape or her capture. Ultimately, she enters the van with her future uncertain while Commander Fred and Serena are left bereft in the house, each thinking of repercussions of Offred's capture on their lives.
The novel concludes with a metafictional epilogue, described as a partial transcript of an international historical association conference taking place in the year 2195. The keynote speaker explains that Offred's account of the events of the novel was recorded onto cassette tapes later found and transcribed by historians studying what is then called "the Gilead Period".
Setting
The novel is set in an indeterminate dystopian future, speculated to be around the year 2005,[32] with a fundamentalist theonomy ruling the territory of what had been the United States but is now the Republic of Gilead. The fertility rates in Gilead have diminished due to environmental toxicity and fertile women are a valuable commodity owned and enslaved by the powerful elite. Individuals are segregated by categories and dressed according to their social functions. Complex dress codes play a key role in imposing social control within the new society and serve to distinguish people by sex, occupation, and caste.
The action takes place in what once was the Harvard Square neighbourhood of Cambridge, Massachusetts;[33][34] Atwood studied at Radcliffe College, located in this area. As a researcher, Atwood spent a lot of time in the Widener Library at Harvard which in the novel serves as a setting for the headquarters of the Gilead Secret Service.[9]
---
Story Adaptation
Audio
Film
Radio
A dramatic adaptation of the novel for radio was produced for BBC Radio 4 by John Dryden in 2000.

[90]
Stage
Television
Hulu has produced a television series based on the novel, starring Elisabeth Moss as Offred. The first three episodes were released on 26 April 2017, with subsequent episodes following on a weekly basis. Margaret Atwood served as consulting producer.

[98]

The series won eight Primetime Emmy Awards in 2017, including Outstanding Drama Series and Outstanding Lead Actress in a Drama Series (Moss).

[99]

The series was renewed for a second season, which premiered on 25 April 2018, and in May 2018, Hulu announced renewal for a third season. The third season premiered on 5 June 2019. Hulu announced season 4, consisting of 10 episodes, with production set to start in March 2020. This was delayed due to the COVID-19 pandemic.

[100]

Season 4 premiered on 28 April 2021; season 5, on September 14, 2022. Season 6 is expected to premier at the end of 2023

[101]
Buy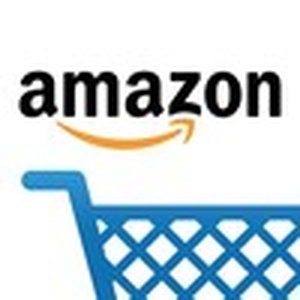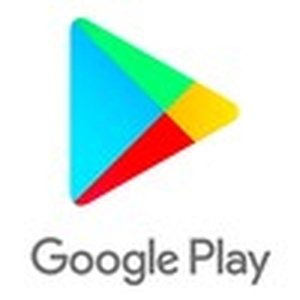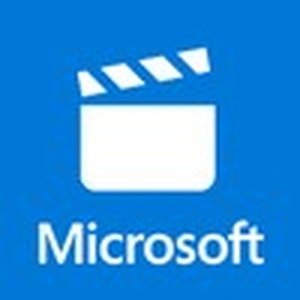 Subscription
Data supplied by