The heart of the storm.
The story of Claire Randall, a married combat nurse from 1945 who is mysteriously swept back in time to 1743, where she is immediately thrown into an unknown world where her life is threatened. When she is forced to marry Jamie, a chivalrous and romantic young Scottish warrior, a passionate affair is ignited that tears Claire's heart between two vastly different men in two irreconcilable lives.
WikiData
Q15072906 Outlander
MPAA film rating:
undefined
Wikipedia (often with plot summary):
Wikipedia Show page #Plot
Outlander is a historical drama television series based on the Outlander novel series by Diana Gabaldon. Developed by Ronald D. Moore, the show premiered on August 9, 2014, on Starz. It stars Caitríona Balfe as Claire Randall, a former Second World War military nurse in Scotland who, in 1945, finds herself transported back in time to 1743. There she encounters, falls in love with and marries a dashing Highland warrior named Jamie Fraser, a tacksman of Gabaldon's fictionalized version of Clan Fraser of Lovat. Here, Claire becomes embroiled in the Jacobite rising.
television series Plot
Season
Episodes
Originally aired
First aired
Last aired
1
16
8
August

9,

2014
September

27,

2014
8
April

4,

2015
May

30,

2015
2
13
April

9,

2016
July

9,

2016
3
13
September

10,

2017
December

10,

2017
4
13
November

4,

2018
January

27,

2019
5
12
February

16,

2020
May

10,

2020
6
8
March

6,

2022
May

1,

2022
Season 1 (2014–2015)
In 1945, Claire Randall, who had formerly served as a nurse in the British Army during the Second World War and her husband Frank are visiting Inverness, Scotland, when she is carried back in time to 1743 by the standing stones at Craigh na Dun (in what is now Tay Forest Park). She falls in with a group of rebel Highlanders from Clan MacKenzie (a fictionalization of the real Clan MacKenzie), who are being pursued by government troops led by Captain Jonathan "Black Jack" Randall. Randall turns out to be Frank's ancestor.
Clan MacKenzie suspect her of being a spy, but retain her as a healer, which prevents her from attempting to return to her own time. Knowing that the Jacobite cause is doomed to fail, she tries to warn them against rebellion. Out of necessity Claire marries a Highlander, Jamie Fraser, but they quickly fall in love. Her husband Jamie is captured, tortured, and raped by the sadistic Randall, but Claire and his clansmen rescue him. Claire tells Jamie that she is pregnant and they set sail for the Kingdom of France.
Season 2 (2016)
In 18th century Paris, Claire and Jamie try to thwart the Jacobites by subverting the funds that King Louis XV of France is likely to provide. Jamie becomes the confidant of Charles Stuart, but the Frasers fail to prevent the risings. Randall reappears in Paris, but Claire makes Jamie swear to keep him alive until Frank's descent is assured. She achieves this by convincing Randall to marry Mary Hawkins. Claire and Jamie's daughter Faith is stillborn, and she and her 18th century husband return to Scotland. The Jacobites win the Battle of Prestonpans. Jamie and Claire also adopt a young French boy named Claudel, who Jamie renames Fergus.
Before the Battle of Culloden, Jamie convinces Claire, pregnant again, to return to the 20th century. Jamie decides to die fighting at Culloden with his clan. Back in her own century, Claire tells Frank about her time travel. He asks her to forget Jamie and let him raise her child as his own. Twenty years later, Frank has died in a car accident. Claire takes her 20-year-old daughter Brianna to Scotland. Claire discovers that Jamie did not die at Culloden and vows to return to him.
Season 3 (2017)
Jamie kills Randall at Culloden and is gravely injured, but spared execution. At Ardsmuir prison, he befriends the governor, Lord John Grey, who later paroles him to work at an English estate. There, Jamie is manipulated into a sexual liaison and fathers an illegitimate son, William. Jamie returns to Scotland and becomes a printer.
In 1968, Claire enrolls in medical school in Boston, Massachusetts. Frank is killed in a car accident while Brianna is in college. With the help of Roger Wakefield, Claire finds clues to Jamie's fate after Culloden. She returns to the 18th century and discovers Jamie has married a widowed Laoghaire. Claire's return nullifies their union as illegal. They try to retrieve some hidden treasure so that he can placate Laoghaire with a settlement, but Jamie's nephew Ian is captured by pirates and taken to the Caribbean. Jamie and Claire follow and manage to rescue him from Geillis, who had escaped burning at the stake in season one. Claire and Jamie sail for Scotland, but are shipwrecked on the coast of Georgia.
Season 4 (2018–2019)
In the Province of North Carolina, Claire and Jamie seek to return to Scotland with Fergus, Marsali and Ian. They visit a plantation owned by Jamie's aunt Jocasta Cameron, where they encounter Black slaves. Claire and Jamie decide to leave and claim land that they name Fraser's Ridge, which is already inhabited by Cherokee. Jamie reunites with Murtagh, now a blacksmith and leader of the Regulator Movement. Lord John visits with Jamie's son, Willy.
In the 1970s, Brianna rejects Roger's marriage proposal. After learning her parents will die in a fire, Brianna travels through the stones. When Roger discovers Brianna has left, he follows her. They meet in Wilmington, North Carolina and enter into handfast marriage. Shortly after, they get into an argument and Roger leaves. In his absence, Stephen Bonnet rapes Brianna. She reunites with her mother and finally meets her biological father, Jamie. Brianna discovers she is pregnant. Roger goes to Fraser's Ridge, where Brianna's maid Lizzie, wrongly assumes that he is the rapist. Lizzie informs Jamie, who beats Roger. Young Ian sells Roger to the Mohawk. Discovering their mistake, they set off to rescue Roger and Ian trades his freedom for Roger's. Roger and Brianna are reunited at Jocasta's plantation and Jamie receives instructions to kill Murtagh, who is a fugitive.
Season 5 (2020)
Jamie and Claire fight to retain their home at Fraser's Ridge as the American Revolutionary War looms on the horizon. Brianna and Roger marry and Governor Tryon further pushes Jamie to hunt down Murtagh, forcing Jamie to gather up a militia and counteract the Regulators. He struggles to balance keeping his godfather safe and fulfilling his duties to the British, especially under the eye of Lieutenant Knox, who is determined to find and kill Murtagh. Despite Murtagh's pleas for Jocasta to return his love for her, she moves forward with her fourth marriage, choosing the safety and security of her plantation's future over his idealism. Jamie's loyalties are pushed to the breaking point at the Battle of Alamance, when Roger's attempt to warn Murtagh fails and Murtagh is shot dead. Roger is captured and mistakenly hanged by the British; he survives, but is left traumatized by the experience. Jamie is left devastated in the months following the battle.
Meanwhile, Roger and Bree's relationship is put to the test as there are signs of Stephen Bonnet's reappearance, forcing Brianna to take matters into her own hands when she is captured by him. Eventually, Bree and Roger decide to go back through the stones when they realize Jemmy can too, as the future will be much safer for their son. Their attempt fails and the two, taking this as a sign of fate, decide to stay at Fraser's Ridge, along with their large family. Young Ian returns from his time with the Mohawk and learns the truth about Claire, Brianna and Roger's origins when he confronts them with information passed to him by the Mohawk. Claire continues to subvert conventional medical practices by producing penicillin and covertly providing medical advice under a pseudonym, but her subversive advice backfires on her. Claire is abducted and gang raped by Lionel Brown and his men, but is subsequently rescued by Jamie, Fergus, Roger, and the other men of the Ridge. Though Jamie returns Lionel's body to Richard, Lionel's brother and mayor of Brownsville, Richard subtly threatens Fraser's Ridge and Jamie's family.
Season 6 (2022)
The political unrest in the colonies begins to boil over and the Frasers (Jamie, Claire, Brianna, and Roger) try to peacefully live on their isolated homestead in the foothills of North Carolina. Jamie is suddenly faced with walking between the fires of loyalty to the oath he swore to the British Crown and following his hope for freedom in the new world. Trouble continues with the Browns as they form 'a committee of safety' that threatens the peace on the ridge dividing a wedge between the Native Americans, the British and the Frasers. In the meantime the Christie family arrive on the Ridge, a throwback to Jamie's time in Ardsmuir Prison and begin to influence the harmony on the Ridge. Malva Christie, the daughter of Tom Christie takes a liking to Claire only to betray her in announcing her pregnancy with Jamie as the father. The season ends with a huge amount of unrest involving the Browns and the Christie's as Jamie and Claire's grip on Fraser's Ridge becomes ever more fragile.
Based on Book
Author: Diana Gabaldon
Wikipedia (often with plot summary): Wikipedia Book page #Plot

Outlander is a series of historical fantasy novels by American author Diana Gabaldon. Gabaldon began the first volume of the series, Outlander, in the late 1980s, and it was published in 1991. She has published nine out of a planned ten volumes. The ninth novel in the series, Go Tell the Bees That I Am Gone, was released on November 23, 2021.
---
Book Plot
Wikipedia Story Plot for book not located
Buy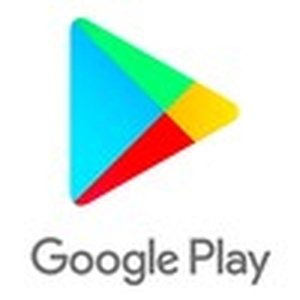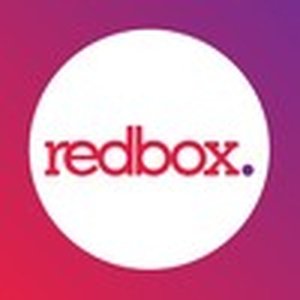 Subscription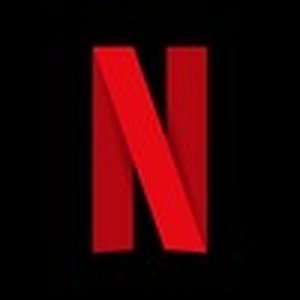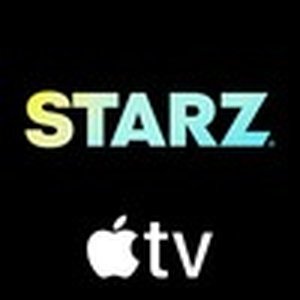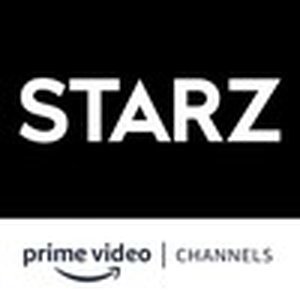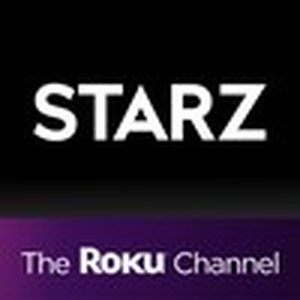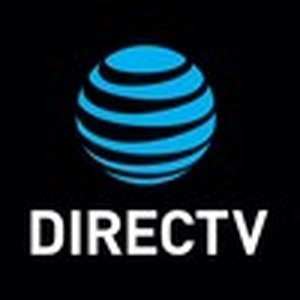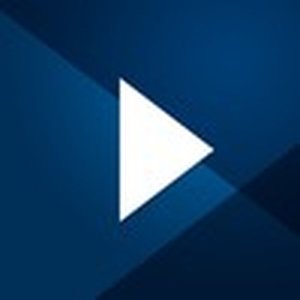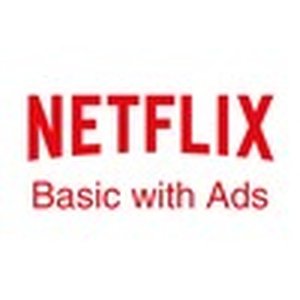 Data supplied by