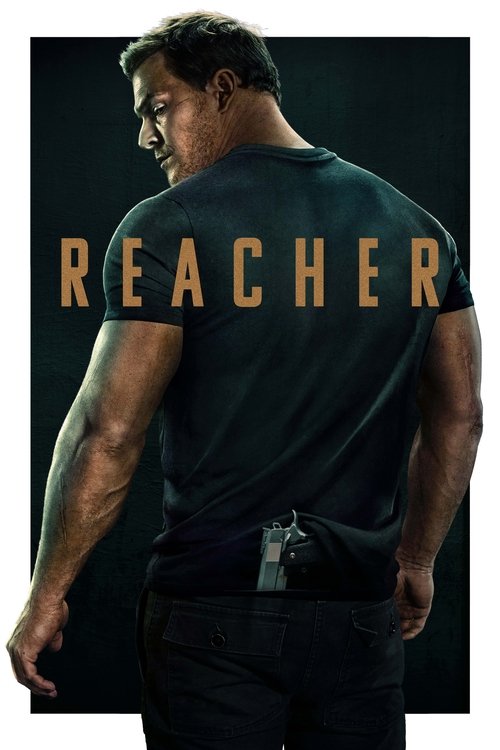 Jack Reacher was arrested for murder and now the police need his help. Based on the books by Lee Child.
WikiData
Q109901438 Reacher
MPAA film rating:
undefined
Wikipedia (often with plot summary):
Wikipedia Show page #Plot
Reacher is an American action crime streaming television series developed by Nick Santora for Amazon Prime Video. Based on the Jack Reacher book series by Lee Child, it stars Alan Ritchson as the title character, a drifter and former military policeman who battles dangerous criminals throughout his travels.
television series Plot
Jack Reacher is a former U.S. Army military policeman. While visiting the (fictional) rural town of Margrave, Georgia, he is arrested for murder. After he is freed, he teams up with Oscar Finlay and Roscoe Conklin to investigate a wide conspiracy with corrupt police officers, politicians and businessmen.
Based on Book
Author: Lee Child
Wikipedia (often with plot summary): Wikipedia Book page #Plot

Jack Reacher is a series of novels, novellas and short stories by British author Jim Grant under the pen name Lee Child. As of January, 2022, the series includes 26 books and a short story collection. The book series chronicles the adventures of Jack Reacher, former major in the United States Army Military Police Corps, as he roams the United States taking odd jobs and investigating suspicious and frequently dangerous situations. The Reacher series has maintained a schedule of one per year, except for 2010, when two were published.
---
Book Plot
Wikipedia Story Plot for book not located
---
Story Adaptation
All of the Jack Reacher novels have been released in audio form in MP3 format. The most consistent narrator for these is Dick Hill.[23][24]
Paramount Pictures hired Academy Award–nominated screenwriter Josh Olson to adapt One Shot, under the title Jack Reacher. Christopher McQuarrie, Oscar-winning screenwriter for The Usual Suspects, was then brought in to rewrite Olson's draft.[25] It was announced in July 2011 that Tom Cruise—a 5'7" (1.70 m) actor—would play Reacher, who is 6'5" (1.96 m) in the books. Lee Child said, "Reacher's size in the books is a metaphor for an unstoppable force, which Cruise portrays in his own way."[26]
It was announced in September 2014 that Tom Cruise would reprise the role in the sequel Jack Reacher: Never Go Back, which would adapt the 18th novel, Never Go Back. McQuarrie did not direct, due to a commitment with another Cruise film, Mission: Impossible – Rogue Nation,[27][28] and was replaced with Edward Zwick. The film was released 21 October 2016.[29]
On 14 November 2018, Child announced that he made a deal with Skydance Television and Paramount Television to produce a Jack Reacher series based on Child's novels. During this time, feature films production would be halted. He also stated that Cruise would not return to the role. He said he hoped the new actor would more properly represent Reacher. Paramount Television and Skydance Television are slated to produce the potential series. Child said of the recasting:[30]
I really enjoyed working with Cruise. He's a really, really nice guy. We had a lot of fun. But ultimately the readers are right. The size of Reacher is really, really important and it's a big component of who he is...So what I've decided to do is – there won't be any more movies with Tom Cruise. Instead we're going to take it to Netflix or something like that. Long-form streaming television, with a completely new actor. We're rebooting and starting over and we're going to try and find the perfect guy.[30]
On July 15, 2019, a TV series adaptation of the series under the name Reacher starring Alan Ritchson (6'2", or 188 cm) was announced by Amazon with showrunner Nick Santora, writing and producing the series through Paramount Television and Skydance Media.[31] On January 14, 2020, the TV series was approved, with Child and Christopher McQuarrie executive producing the first season, which adapted the first novel in the series, Killing Floor.[32] The series was released on February 4, 2022.[33]
Buy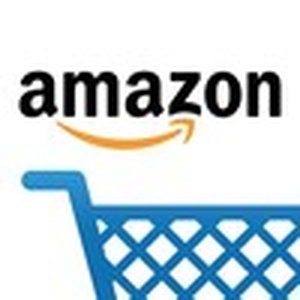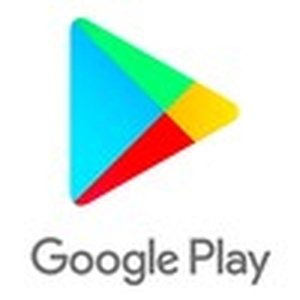 Subscription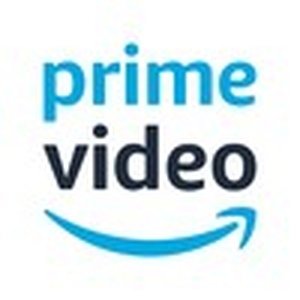 Data supplied by