The Witcher: Blood Origin
2022
Every story has a beginning.
More than a thousand years before the world of The Witcher, seven outcasts in the elven world unite in a blood quest against an unstoppable power.
WikiData
Q104411188 The Witcher: Blood Origin
MPAA film rating:
undefined
Wikipedia (often with plot summary):
Wikipedia Show page #Plot
The Witcher: Blood Origin is a fantasy miniseries created by Declan de Barra and Lauren Schmidt Hissrich and loosely adapted from The Witcher book series by Andrzej Sapkowski. It serves as a prequel to The Witcher. The series premiered on December 25, 2022 on Netflix, and consists of four episodes. It received largely negative reviews from critics and audiences, with criticism for its writing, story, characters, acting, and unfaithfulness to the lore, although the action sequences did receive some praise.
miniseries Plot
Set 1,200 years before the events of The Witcher television series, Blood Origin depicts the creation of the first Witcher, as well as the events leading to the "Conjunction of the Spheres".[3] It also explores the ancient Elven civilization Xin'trea before its demise.[4] Geralt of Rivia's bard ally Jaskier is saved from a war by the mysterious elf Seanchai where she has him write down the untold legend of seven warriors who went up against the forces of Xin'trea following its coup d'état.
Based on Book
Author: Andrzej Sapkowski
Wikipedia (often with plot summary): Wikipedia Book page #Plot

The Witcher is a series of six fantasy novels and 15 short stories written by Polish author Andrzej Sapkowski. The series revolves around the eponymous "witcher", Geralt of Rivia. In Sapkowski's works, "witchers" are beast hunters who develop supernatural abilities at a young age to battle wild beasts and monsters. The Witcher began with a titular 1986 short story that Sapkowski entered into a competition held by Fantastyka magazine, marking his debut as an author. Due to reader demand, Sapkowski wrote 14 more stories before starting a series of novels in 1994. Known as The Witcher Saga, he wrote one book a year until the fifth and final installment in 1999. A standalone prequel novel, Season of Storms, was published in 2013.
---
Book Plot
When he first created The Witcher, Sapkowski had not thought up any background on the world of the series, "I began with short stories; you don't create universes in short stories, there is—literally and metaphorically—no place for them". But when he switched to writing full novels, "the necessity of some coherent background became imminent. And slowly, step by step, something resembling a universe started to emerge. But it's only in the background, so it plays a secondary role in the story".[23] Although admitting to using Slavic mythology often due to it being "very rich" and abundant, Sapkowski said he does not have any preferred mythologies, folklores or bestiaries that he draws on for monsters in The Witcher; "The story dictates the necessity. And, mostly, I put aside existing mythologies and invent something myself".[17] He said that the monsters in the series can be put into one of three categories. First, those that already "exist" with established names, appearances, habits and habitats, such as dragons. Second are those that he invents but gives names that can be found in nature, mostly insects because they are "horrible and scary". Third are those that are completely original creations, some of which are only named, because, "When it has no importance as far as the storyline is concerned whatsoever, why bother?"[14] The author has also stated that he personally abhors politics and considers his books to be politically neutral.[17]
Background
The stories are set on an unnamed Continent,[24] which was settled several thousand years earlier by elves from overseas. When they arrived, the elves encountered gnomes and dwarves. After a war between the elves and dwarves, the dwarves retreated into the mountains, and the elves settled in the plains and forests. Human colonists arrived about five hundred years before the events in the stories, igniting a series of wars. The humans were victorious and became dominant; the non-human races, now considered second-class citizens, often live in small ghettos within human settlements. Those not confined to the ghettos live in wilderness regions not yet claimed by humans. Other races on the Continent are halflings and dryads; werewolves and vampires appeared after a magical event known as the Conjunction of the Spheres.
During the centuries preceding the stories, most of the Continent's southern regions have been taken over by the Nilfgaard Empire; the north belongs to the fragmented Northern Kingdoms. The Witcher Saga takes place in the aftermath of the first major war between the Nilfgaard Empire and the Northern Kingdoms, with a second war beginning in the middle of the series.
Major characters
Geography
Although no map of the universe created by Sapkowski has been released, fans have created several maps. According to Sapkowski, the existing maps are "mostly accurate", and he uses a version created by Czech translator Stanislav Komárek.[33]

Kovir & Poviss

Hengfors

Kaedwen

Redania

Mahakam

Aedirn

Cintra

Temeria

Lyria & Rivia

Nilfgaard
The Continent can be divided into four regions. The Northern Kingdoms (where most of the saga occurs) consists of Aedirn, Cidaris, Cintra, Hengfors League, Kaedwen, Kerack, Kovir and Poviss, Lyria and Rivia, Redania, Temeria and Verden and several minor duchies and principalities such as Bremervoord or Ellander. The Nilfgaard Empire occupies most of the area south of the Northern Kingdoms. The eastern part of the Continent, such as the Korath desert, Zerrikania, Hakland and the Fiery Mountains, is mostly unknown. The book series mentions overseas countries with whom the Northern Kingdoms trade, including Zangvebar, Ofir, Hannu and Barsa.
Language
Sapkowski created a language for the series known as Elder Speech,[34][35] based on Welsh, English, French, Irish, Latin and other languages. Dialects are spoken on the Skellige Islands and in Nilfgaard. In an interview, Sapkowski explained that he wanted the language to be reasonably legible to a reader, to avoid footnotes. As he said: "In my book, I do not want for an orc telling to another orc 'Burbatuluk grabataluk!' to be supplied with a footnote: 'Shut the door, don't let the flies in!'"[36][37]
Chronology
"The Road with No Return" – untranslated
Epilogue to the Season of Storms
"Something Ends, Something Begins" (alternative ending) – untranslated
---
Story Adaptation
Comic books
From 1993 to 1995, Sapkowski's stories were adapted into six-issue comic books The Witcher by Maciej Parowski and Sapkowski (story), Bogusław Polch (art).[53] In 2011, Egmont released a 2-part comic book, titled Reasons of State, containing an original story. It was written by Michał Gałek, illustrated by Arkadiusz Klimek, and colorized by Łukasz Poller.
In 2013, Dark Horse Comics announced a comic book series likewise called The Witcher, based on the video-game series and made in collaboration with CD Projekt Red.[54] It began publishing in 2014.[55] Most of the stories are based on original plots not written by Sapkowski, with different writers and artists working on different issues.[56] In October 2015, a one-shot webcomic, titled Matters of Conscience, was released by CD PROJEKT RED that expanded on after the events in the second game.
Video games
In 2007, a video game developed by CD Projekt Red was released, The Witcher. A sequel, The Witcher 2: Assassins of Kings, was released in 2011 by the same team. The final game of the trilogy, The Witcher 3: Wild Hunt, was released in 2015.[57][58] Sapkowski had no involvement with the video games, giving the studio license to create a completely new story using his characters.[12] All three games were positively received, with Metacritic giving them an 81, an 88, and a 93 out of 100 respectively.[59][60][61] They were also extremely successful commercially, selling more than 50 million copies as of May 2020, over 30 million copies being from The Witcher 3: Wild Hunt alone.[1]
CD Projekt Red developed a card game named "Gwent" that was included in The Witcher 3: Wild Hunt as an in-game activity. They have created two stand-alone video games based on it, titled Gwent: The Witcher Card Game and Thronebreaker: The Witcher Tales, both released in 2018.[62][63]
A remake of The Witcher was announced in October 2022, which was formerly first teased under the codename "Canis Majoris". Entitled The Witcher Remake, it will be developed using Unreal Engine 5, the same engine in use for the planned second trilogy. Fool's Theory will mainly develop the remake with full creative supervision from The Witcher series staff and CD Projekt Red.[64]
Film and television
The Witcher was adapted into a 2002 TV series and a shorter 2001 film version a both titled The Hexer (Wiedźmin) and directed by Marek Brodzki. Michał Żebrowski portrayed Geralt. In several interviews, Sapkowski has criticized these screen adaptations: "I can answer only with a single word, an obscene, albeit a short one."[65]
In 2015, Platige Image planned an American film adaptation of the novel series to arrive in 2017.[66] In May 2017, they announced that they would be producing a The Witcher TV series in cooperation with Netflix and Sean Daniel Company, with Tomasz Bagiński as one of the directors and Sapkowski as a creative consultant.[67][68][69] Created by Lauren Schmidt Hissrich, it stars Henry Cavill as Geralt.[70][71][72][73] On October 10, 2018, it was announced that Freya Allan and Anya Chalotra had been cast as main female characters, Ciri and Yennefer.[74] The first season was released on December 20, 2019, with all eight episodes available.[75] A second season was announced on November 13, 2019.[76] All eight episodes were released on December 17, 2021, featuring many of the same characters and some new stars.[77] In September 2021, Netflix renewed the series for a third season.[78] Starting in the show's fourth season, Liam Hemsworth is scheduled to replace Cavill as Geralt.
Netflix released an animated film, The Witcher: Nightmare of the Wolf, on August 23, 2021, with their TV series showrunner Lauren Schmidt Hissrich as producer and writer BeAu DeMayo, and animation provided by Studio Mir.
A live-action prequel series, The Witcher: Blood Origin, was released by Netfliy, set 1200 years before Geralt's time to show the origin of the Witchers developed by Hissrich.[79]
Tabletop RPGs
A tabletop role-playing game based on Sapkowski's books, Wiedźmin: Gra Wyobraźni (The Witcher: A Game of Imagination), was published by MAG in 2001.
Another tabletop RPG based on the video games, produced by R. Talsorian Games, was planned for release in 2016[80] but was delayed and finally released in August 2018.[81]
Board games
CD Projekt Red and Fantasy Flight Games released The Witcher Adventure Game, a board game designed by Ignacy Trzewiczek,[82] in 2014[83] in physical and digital forms.[84] The digital version is available on Windows, OS X, Android and iOS.
The board game The Witcher: Old World was announced in February 2021.[85] Designed by Łukasz Woźniak and produced by Go on Board in partnership with CD Projekt Red, the game is set prequel to the main video game series with deck building and role-playing elements. In May 2021, the game raised more than $3 million on Kickstarter and was planned to be shipped in June 2022.[86]
Card games
In 2007, Kuźnia Gier developed two card games based on CD Projekt's The Witcher video game. One, Wiedźmin: Przygodowa Gra Karciana (The Witcher: Adventure Cardgame), was published by Kuźnia Gier;[87] the other, Wiedźmin: Promocyjna Gra Karciana (The Witcher Promo Card Game) was added to the "Collector's Edition" of The Witcher in some countries.[88]
Rock opera and musical
A rock opera and a musical entitled The Road of No Return based on the series were produced by Russian symphonic rock band ESSE in 2009 and 2011–2012 respectively.[89]
Subscription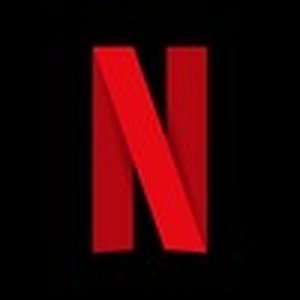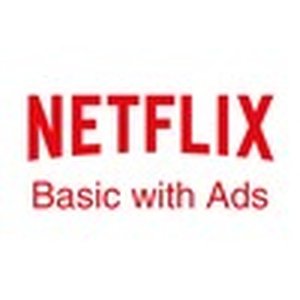 Data supplied by