WikiData
Q113482264 Lady Chatterley's Lover
MPAA film rating:
R
Wikipedia (often with plot summary):
Wikipedia Show page #Plot
Lady Chatterley's Lover is a 2022 romantic drama film directed by Laure de Clermont-Tonnerre from a screenplay by David Magee based on the novel of the same name by D. H. Lawrence. The film stars Emma Corrin and Jack O'Connell.
film Plot
After marrying Baronet Clifford Chatterley, Constance "Connie" Reid moves from London to the impressive Chatterley estate in Wragby. They consummate the marriage and Clifford returns to fight in World War I the following day. Weeks later, Clifford comes home, paralysed from the waist down, leading him to need full time care. Connie does her best but, over time, his handicap, as well as his impotence and lack of affection toward her, begin to wear on her.
As Clifford wants an heir, he suggests Connie has an affair purely to impregnate her. When her sister Hilda visits, she notices Connie's exhaustion and hires Mrs Bolton to be Clifford's caretaker. One afternoon after being sent to check on some pheasant chicks at the nearby cottage, Connie meets Oliver Mellors, the reserved lower class gamekeeper who also returned from the war to find his wife had left him. There is an instant connection between the two of them, which soon turns into passionate sex. Using the chicks and long walks as her excuse, Connie visits the cottage more and more. Taken aback by Oliver's surprising tenderness, the two begin a fervent love affair.
Noticing signs of early pregnancy, Connie suggests the idea of travelling to Venice with Hilda in order to have the supposed affair, while the rumour that they are actively trying to conceive spreads through town. Oliver is furious, believing Connie used him to have a child, but she tells him she only wants him. Hilda comes to collect Connie for the trip and is told about Oliver. She is disappointed, but leaves to let Connie spend the night with him. Oliver's wife's new partner Ned comes by the cottage, seeking part of his war pension as they are not yet divorced, and finds evidence of Connie.
Ned spreads rumours about Oliver and Connie. When Clifford hears, he sacks Oliver just as Connie is about to leave for Venice. The pair promise to reunite when they can, and she returns to the manor to confront Clifford, explaining his lack of affection drove her away. Connie reveals she is in love with Oliver and is pregnant with his child; Clifford declares he will never give her a divorce. As Connie leaves London to Venice, Mrs Bolton promises to put the word out that she is looking for Oliver.
News has spread by word of mouth that a Lady gave up her title and wealth for a gamekeeper because she loves him. After some months in Venice, Connie tires of its smallness and returns to England. A letter arrives to Connie from Oliver, who has since found another house and a well paid job, calling for her to join him in Scotland. She drives nearly 800km to find him and share a simple life in the countryside.
Based on Book
Author: David Herbert Lawrence
Wikipedia (often with plot summary): Wikipedia Book page #Plot

Lady Chatterley's Lover is the last novel by English author D. H. Lawrence, which was first published privately in 1928, in Italy, and in 1929, in France. An unexpurgated edition was not published openly in the United Kingdom until 1960, when it was the subject of a watershed obscenity trial against the publisher Penguin Books, which won the case and quickly sold three million copies. The book was also banned for obscenity in the United States, Canada, Australia, India and Japan. The book soon became notorious for its story of the physical relationship between a working-class man and an upper-class woman, its explicit descriptions of sex and its use of then-unprintable four-letter words.
---
Book Plot
The story concerns a young married woman, the former Constance Reid (Lady Chatterley), whose upper-class Baronet husband, Sir Clifford Chatterley, described as a handsome, well-built man, is paralysed from the waist down because of a Great War injury. Constance has an affair with the gamekeeper, Oliver Mellors. The class difference between the couple highlights a major motif of the novel. The central theme is Constance's realisation that she cannot live with the mind alone. That realisation stems from a heightened sexual experience that Constance has felt only with Mellors, suggesting that love requires the elements of both body and mind.
---
Story Adaptation
Books
Lady Chatterley's Lover was re-imagined as a love triangle set in contemporary Silicon Valley, California in the novel Miss Chatterley by Logan Belle (the pseudonym for American author Jamie Brenner) published by Pocket Star/Simon & Schuster, May 2013.[42]
Film and television
Lady Chatterley's Lover has been adapted for film and television several times:
Use of character
The character of Lady Chatterley appears in Fanny Hill Meets Lady Chatterly (1967),[52] Lady Chatterly Versus Fanny Hill (1974)[53] and Young Lady Chatterley (1977). Bartholomew Bandy meets her shortly after her 1917 marriage in the novel Three Cheers for Me (1962, revised 1973) by Donald Jack.
Radio
Lady Chatterley's Lover has been adapted for BBC Radio 4 by Michelene Wandor and was first broadcast in September 2006.[54]
Theatre
Lawrence's novel was successfully dramatised for the stage in a three-act play by British playwright John Harte. Although produced at the Arts Theatre in London in 1961 (and elsewhere later on), his play was written in 1953. It was the only D.H. Lawrence novel ever to be staged, and his dramatisation was the only one to be read and approved by Lawrence's widow, Frieda. Despite her attempts to obtain the copyright for Harte to have his play staged in the 1950s, Baron Philippe de Rothschild did not relinquish the dramatic rights until his film version was released in France.
Only the Old Bailey trial against Penguin Books for alleged obscenity in publishing the unexpurgated paperback edition of the novel prevented the play's transfer to the much bigger Wyndham's Theatre, for which it had already been licensed by the Lord Chamberlain's Office on 12 August 1960 with passages censored. It was fully booked out for its limited run at the Arts Theatre and well reviewed by Harold Hobson, the prevailing West End theatre critic of the time.
A new stage version, adapted and directed by Philip Breen and produced by the English Touring Theatre and Sheffield Theatres, opened at the Crucible Theatre in Sheffield, between 21 September and 15 October 2016, before touring the UK until November 2016.[55][56][57]
Subscription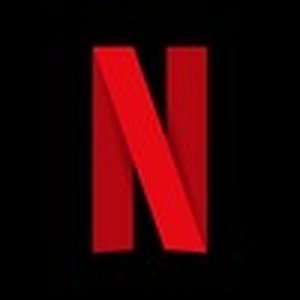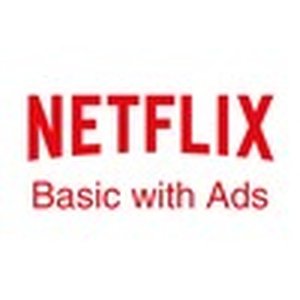 Data supplied by