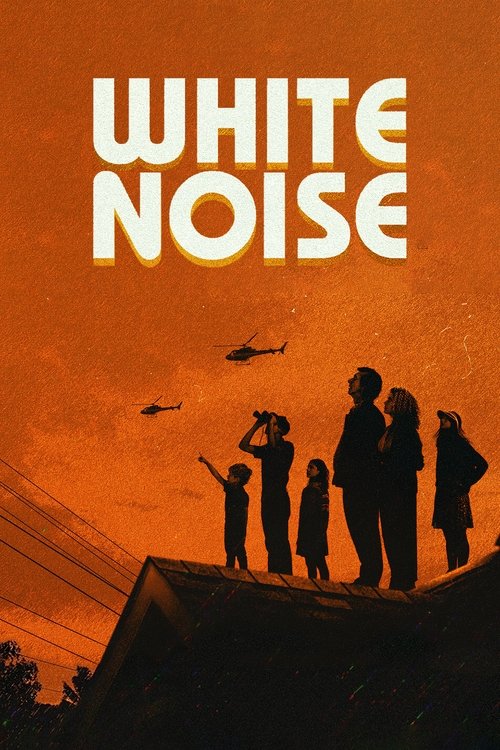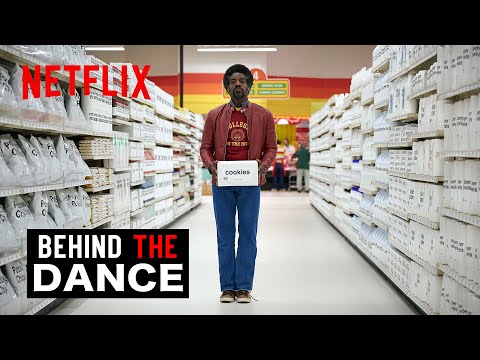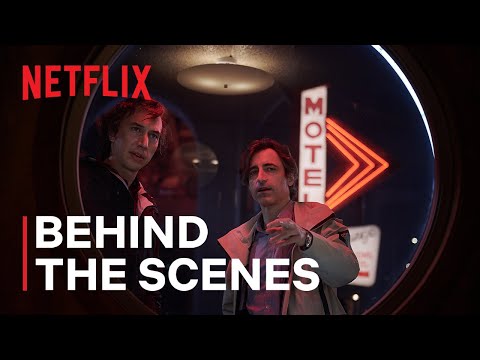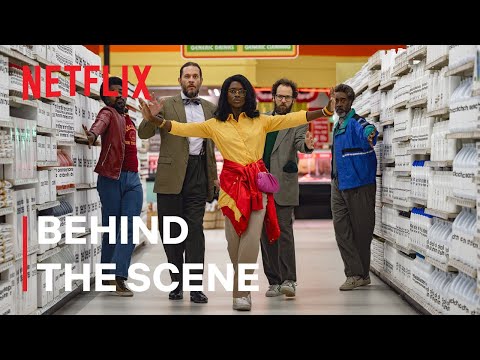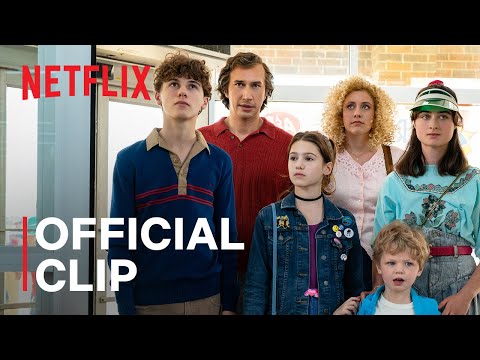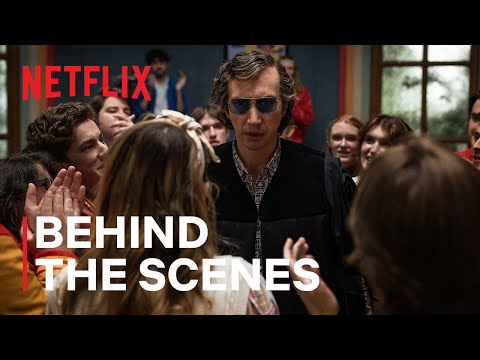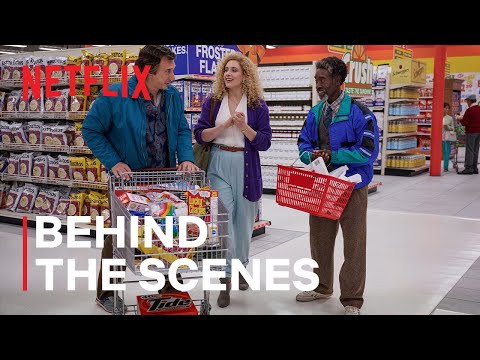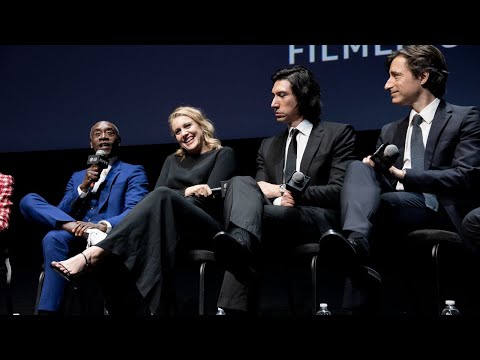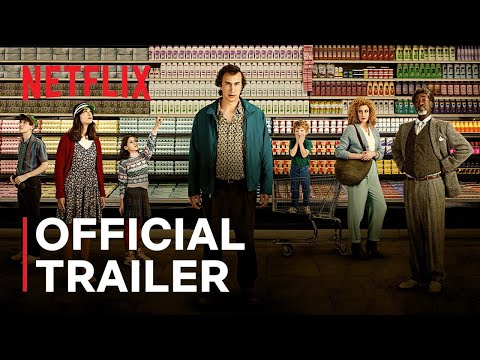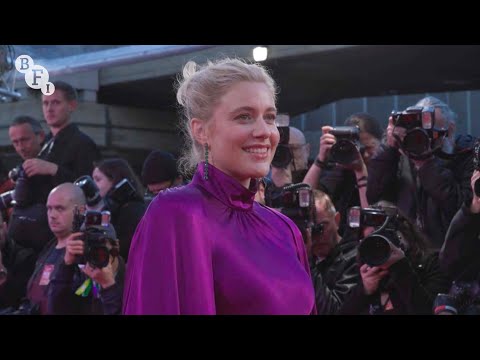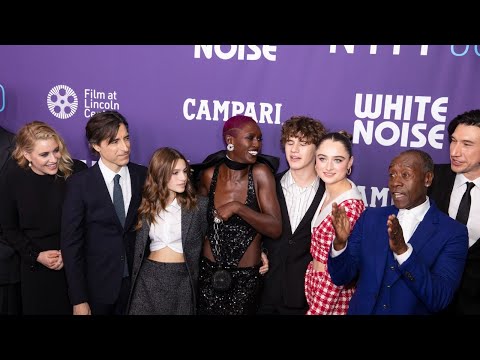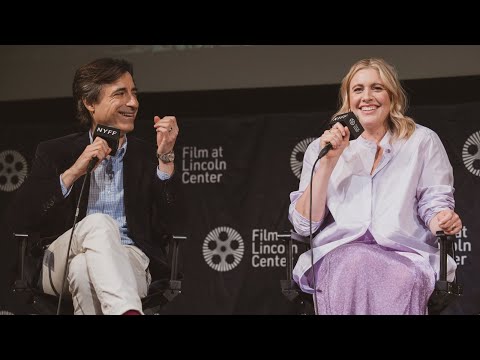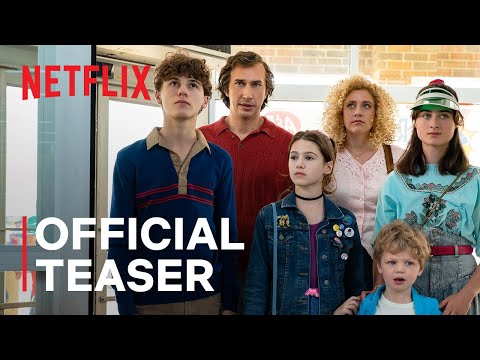 You can't hear it if it's everywhere.
Jack Gladney, professor of Hitler studies at The-College-on-the-Hill, husband to Babette, and father to four children/stepchildren, is torn asunder by a chemical spill from a rail car that releases an "Airborne Toxic Event" forcing Jack to confront his biggest fear - his own mortality.
WikiData
Q107377383 White Noise
MPAA film rating:
R
Wikipedia (often with plot summary):
Wikipedia Show page #Plot
White Noise is a 2022 absurdist comedy-drama film, written and directed by Noah Baumbach, adapted from the 1985 novel with the same title by Don DeLillo. It is Baumbach's first directed feature not to be based on an original story of his own. The film stars Adam Driver, Greta Gerwig, Don Cheadle, Raffey Cassidy, Sam Nivola, and May Nivola. Set in the 1980s, the story follows the life of an academic and his family whose lives change after an air contamination accident near their home.
film Plot
In 1984, Jack Gladney is a professor of "Hitler studies" (a field he founded) at the College-on-the-Hill in Ohio. Despite his specialism, he speaks no German and is secretly taking basic lessons to prepare for a speech he is due to give at a conference. Jack is married to Babette, his fourth wife. Together, they raise a blended family with four children: Heinrich and Steffie, from two of Jack's previous marriages; Denise, from Babette's previous marriage; and Wilder, a child they conceived together. Denise spies on Babette and finds her secret prescription stash of Dylar, a mysterious drug not in the usual records. Jack experiences a dream about a mysterious man trying to kill him, alluding to an earlier conversation with Babette focused on their mutual fear of death. Jack's colleague, Murray Siskind, a professor of American culture, wishes to develop a similarly niche field, "Elvis studies," and convinces Jack to help him. They briefly become rivals as competition between their courses arises.
However, their lives are disrupted when a cataclysmic train accident casts a cloud of chemical waste over the town. This "Airborne Toxic Event" forces a massive evacuation, which leads to a major traffic jam on the highway. Jack drives to a gas station to refill his car, where he is inadvertently exposed to the cloud. The family and numerous others are forced into quarantine at a summer camp. Murray supplies Jack with a small palm-sized pistol to protect himself against the more dangerous survivalists in the camp. One day, chaos ensues when multiple families desperately try to escape the camp. The Gladneys almost make it out but ultimately end up with their car floating in the river. They later arrive in Iron City, where they encounter a man who rants about the lack of media attention on the evacuees and spots Jack, claiming he had seen him before looking at him. After nine days, the family manages to return home. However, since Jack was briefly exposed to the chemical waste, his fear of death becomes exacerbated.
Later, everything has returned to normal except for Babette, who has become pale, lethargic and emotionally distant from Jack and the rest of the family. Soon afterward, Jack begins having hallucinations of a mysterious, balding man following him around. Denise shares her concerns regarding Dylar and Jack confronts Babette. She admits to having joined a shadowy clinical trial for a drug to treat death anxieties, and when she was cut from the trial, agreed to having sex with "Mr. Gray" in exchange for a continuing supply of the drug. Intrigued by the idea, Jack asks Denise for the Dylar bottle, but she reveals she threw it away earlier. While digging through the garbage, Jack finds a newspaper ad for Dylar, prompting him to retrieve his pistol and get revenge on Mr. Gray. Jack tracks him down at a motel, where he discovers that Mr. Gray was the man in his hallucinations. Jack shoots him and places the gun in his hand so as to make it look like suicide. Babette unexpectedly shows up and sees a still-alive Mr. Gray, who manages to shoot them both. After Jack and Babette convince the confused Mr. Gray that he is responsible for their injuries, they take him to a nearby hospital run by German atheist nuns. There, the couple also reconcile with each other.
The next day, the Gladneys shop at an A&P supermarket, where the family participates in a dance number with all the other patrons and employees.
Based on Book
Author: Don DeLillo
Wikipedia (often with plot summary): Wikipedia Book page #Plot

White Noise is the eighth novel by Don DeLillo, published by Viking Press in 1985. It won the U.S. National Book Award for Fiction.
---
Book Plot
Set in the bucolic college town Blacksmith, White Noise follows a year in the life of Jack Gladney, a professor at the College-on-the-Hill who has made his name by pioneering the field of Hitler studies (though he has not taken German lessons until this year). He has been married five times to four women and rears a number of children and stepchildren (Heinrich, Denise, Steffie, Wilder) with his current wife, Babette. Jack and Babette are both extremely afraid of death; they frequently wonder which of them will be the first to die. The first part of White Noise, called "Waves and Radiation," is a chronicle of contemporary family life combined with academic satire.
There is little plot development in this first section, which mainly serves as an introduction to the characters and themes which dominate the rest of the book. For instance, the mysterious deaths of men in "Mylex" (intended to suggest Mylar) suits and the ashen, shaken survivors of a plane that went into free fall anticipate the catastrophe of the book's second part. "Waves and Radiation" also introduces Murray Jay Siskind, Jack's friend and fellow college professor, who discusses theories about death, supermarkets, media, "psychic data," and other facets of contemporary American culture. Jack and Murray visit the most photographed barn in the world, discussing how its notoriety renders truly seeing the barn an impossibility, and later present an impromptu joint lecture juxtaposing the lives of Hitler and Elvis Presley.
In the second part of the novel, "The Airborne Toxic Event," a chemical spill from a rail car, releases a black noxious cloud over Jack's home region, prompting an evacuation. Frightened by his exposure to the toxin (called Nyodene Derivative), Jack is forced to confront his mortality. An organization called SIMUVAC (short for "simulated evacuation") is also introduced in part two, an indication of simulations replacing reality.
In part three of the book, "Dylarama", Jack discovers that Babette has been cheating on him with a man she calls "Mr. Gray" in order to gain access to a fictional drug called Dylar, an experimental treatment for the terror of death. The novel becomes a meditation on modern society's fear of death and its obsession with chemical cures as Jack seeks to obtain his own black-market supply of Dylar. However, Dylar does not work for Babette, and it has many possible side effects, including losing the ability to "distinguish words from things, so that if someone said 'speeding bullet,' I would fall to the floor and take cover."[4]
Jack continues to obsess over death. During a discussion about mortality, Murray suggests that killing someone could alleviate the fear. Jack decides to track down and kill Mr. Gray, whose real name, he has learned, is Willie Mink. After a black comedy scene of Jack driving and rehearsing, in his head, several ways in which their encounter might proceed, he successfully locates and shoots Willie, who at the time is in a delirious state caused by his own Dylar addiction.
Jack puts the gun in Willie's hand to make the murder look like a suicide, but Willie then shoots Jack in the arm. Suddenly realizing the needless loss of life, Jack carries Willie to a hospital run by German nuns who do not believe in God or an afterlife. Having saved Willie, Jack returns home to watch his children sleep.
The final chapter describes Wilder, Jack's youngest child, riding a tricycle across the highway and miraculously surviving. Jack, Babette, and Wilder join a crowd gathering to watch the brilliant sunset, possibly enhanced by the airborne toxic event, from an overpass, before Jack describes his avoidance of his doctor and the hypnotic and spiritual nature of the supermarket.
Setting
White Noise begins in the town of Blacksmith. Jack spends much time at his job at the college, the College-On-The-Hill. Blacksmith is a college town. The novel carries on about pollution issues regarding the weather. Toward the end of the book, the family tends to be on the move from different places and travels.[6]
The exact geographical setting of White Noise is unidentified, but elements of the novel evoke the Midwestern United States, especially the Rust Belt and Upper Midwest. The fictional Iron City shares its name with the Pittsburgh beer company of the same name. Critic John Pistelli wrote that a Midwestern setting was "thematically appropriate to the novel's concern with the vanishing of labor and laboring know-how."[7]
---
Story Adaptation
Subscription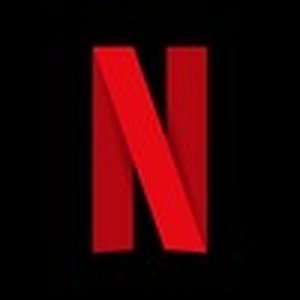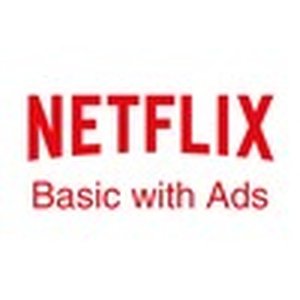 Data supplied by