WikiData
Q73895818 Guillermo del Toro's Pinocchio
MPAA film rating:
PG
Publication date:
2022-12-09T00:00:00Z
Wikipedia (often with plot summary):
Wikipedia Show page #Plot
Guillermo del Toro's Pinocchio is a 2022 stop-motion animated musical dark fantasy film directed by Guillermo del Toro and Mark Gustafson, with a screenplay by del Toro and Patrick McHale from a story by del Toro and Matthew Robbins. Loosely based on the 1883 Italian novel The Adventures of Pinocchio by Carlo Collodi, and strongly influenced by Gris Grimly's illustrations for a 2002 edition of the book, it reimagines the story of Pinocchio, a wooden puppet who comes to life as the son of his carver Geppetto. It is "a story of love and disobedience as Pinocchio struggles to live up to his father's expectations, learning the true meaning of life", set in Fascist Italy during the interwar period and World War II. The film stars the voices of Gregory Mann and David Bradley as the title character and Geppetto respectively, alongside Ewan McGregor, Burn Gorman, Ron Perlman, John Turturro, Finn Wolfhard, Cate Blanchett, Tim Blake Nelson, Christoph Waltz, and Tilda Swinton.
stop-motion animated film Plot
In Italy during World War II, in a fit of drunken rage twenty years after losing his son Carlo to an aerial bombardment, the carpenter Geppetto cuts down a pine tree and uses it to create a wooden boy. The Wood Sprite brings the puppet to life, christening him Pinocchio, and assigns Sebastian J. Cricket to guide him as his conscience, promising Sebastian a wish in exchange.
Geppetto wakes up to a living Pinocchio, but becomes terrified and fed up with his antics, resulting in the village Podestà ordering Geppetto to send Pinocchio to school. On his way, Pinocchio is intercepted by showman Count Volpe and his monkey Spazzatura, who bring Pinocchio to their circus. Geppetto arrives to take Pinocchio back, resulting in a confrontation between him and Volpe that ends with Pinocchio being fatally hit by the Podestà's truck. In the afterlife, he meets the Wood Sprite's sister Death who explains to Pinocchio he is immortal and revives him when an hourglass empties. Death cautions that the more he dies, the more time he will spend in the afterlife.
After returning to the mortal realm, Pinocchio decides to earn money for Geppetto by performing in the circus as well as to avoid being conscripted into the army by the Podestà. In an attempt to reinstate himself as the circus star, a jealous Spazzatura reveals to Pinocchio that Volpe is conning him out of the money he falsely promised to send to his father. Hearing this, Volpe viciously beats Spazzatura, upsetting Pinocchio. In order to sabotage Volpe, Pinocchio performs a song ridiculing Benito Mussolini while he is in attendance. Mussolini has Pinocchio executed and the circus burned. Once revived, Pinocchio finds himself being taken by the Podestà to a boot camp, where other boys are trained to fight in the war.
Pinocchio befriends the Podestà's son, Candlewick, who is afraid of disappointing his father. After a training game between two teams led by Pinocchio and Candlewick ends in a tie, the Podestà orders Candlewick to shoot Pinocchio. Candlewick refuses and stands up to his father. The training camp is then bombed by Allied aircraft, killing the Podestà, while Candlewick and the other boys flee. Pinocchio is captured by Volpe, who tries to burn him to death as revenge for ruining his career. Spazzatura saves Pinocchio, resulting in Volpe falling off a seaside cliff to his death alongside Pinocchio and Spazzatura during a struggle with the monkey.
Lost at sea, Pinocchio and Spazzatura are swallowed by a giant dogfish. Inside the monster's belly, Pinocchio and Spazzatura find Geppetto and Sebastian, who were also swallowed during their search for Pinocchio. Thanks to an idea by Sebastian, Pinocchio lies to make his nose grow into a large branch, thus forming a bridge leading out of the monster's blowhole. Making their escape as the monster attempts to eat them again, Pinocchio sacrifices himself by detonating a naval mine inside the monster, killing them both. Upon meeting Death again, Pinocchio demands to be sent back early to save Geppetto from drowning. Death warns him that doing so will make him mortal, but Pinocchio breaks the hourglass to return and ends up drowning while saving his father. The Wood Sprite reappears to a mourning Geppetto and Sebastian uses his wish to make her revive Pinocchio.
Pinocchio returns home with his father, Sebastian and Spazzatura to live together as a family. Outliving all of his loved ones, Pinocchio decides to travel the world.
Based on Book
Author: Carlo Collodi
Wikipedia (often with plot summary): Wikipedia Book page #Plot

The Adventures of Pinocchio, commonly shortened to Pinocchio, is a children's fantasy novel by Italian author Carlo Collodi. It is about the mischievous adventures of an animated marionette named Pinocchio and his father, a poor woodcarver named Geppetto.
---
Book Plot
In Tuscany, Italy, a carpenter named Master Antonio has found a block of wood that he plans to carve into a table leg. Frightened when the log cries out, he gives the log to his neighbor Geppetto, a poor man who plans to make a living as a puppeteer. Geppetto carves the block into a boy and names him "Pinocchio". As soon as Pinocchio's feet are carved, he tries to kick Geppetto. Once the puppet has been finished and Geppetto teaches him to walk, Pinocchio runs out the door and away into the town. He is caught by a Carabiniere, who assumes Pinocchio has been mistreated and imprisons Geppetto.
Left alone, Pinocchio heads back to Geppetto's house to get something to eat. Once he arrives at home, a talking cricket warns him of the perils of disobedience. In retaliation, Pinocchio throws a hammer at the cricket, accidentally killing it. Pinocchio gets hungry and tries to fry an egg, but a bird emerges from the egg and Pinocchio has to leave for food. He knocks on a neighbor's door who fears he is pulling a child's prank and instead dumps water on him. Cold and wet, Pinocchio goes home and lies down on a stove; when he wakes, his feet have burned off. Luckily, Geppetto is released from prison and makes Pinocchio a new pair of feet. In gratitude, he promises to attend school, and Geppetto sells his only coat to buy him a school book.
On his way to school the next morning, Pinocchio encounters the Great Marionette Theatre, and he sells his school book in order to buy a ticket for the show. During the performance, the puppets Harlequin, Pulcinella and Signora Rosaura on stage call out to him, angering the puppet master Mangiafuoco. Upset, he decides to use Pinocchio as firewood to cook his lamb dinner. After Pinocchio pleads for his and Harlequin's salvation and upon learning of Geppetto's poverty, Mangiafuoco releases him and gives him five gold pieces.
On his way home, Pinocchio meets a fox and a cat. The Cat pretends to be blind, and the Fox pretends to be lame. A white blackbird tries to warn Pinocchio of their lies, but the Cat eats the bird. The two animals convince Pinocchio that if he plants his coins in the Field of Miracles outside the city of Acchiappacitrulli, they will grow into a tree with gold coins. They stop at an inn, where the Fox and the Cat trick Pinocchio into paying for their meals and flee. They instruct the innkeeper to tell Pinocchio that they left after receiving a message that the Cat's eldest kitten had fallen ill and that they would meet Pinocchio at the Field of Miracles in the morning.
As Pinocchio sets off for Catchfools, the ghost of the Talking Cricket appears, telling him to go home and give the coins to his father. Pinocchio ignores his warnings again. As he passes through a forest, the Fox and Cat, disguised as bandits, ambush Pinocchio, robbing him. The puppet hides the coins in his mouth and escapes to a white house after biting off the Cat's paw. Upon knocking on the door, Pinocchio is greeted by a young fairy with turquoise hair who says she is dead and waiting for a hearse. Unfortunately, the bandits catch Pinocchio and hang him in a tree. After a while, the Fox and Cat get tired of waiting for the puppet to suffocate, and they leave.
The Fairy has Pinocchio rescued and calls in three doctors to evaluate him - the Owl says he is alive, the Crow says he is dead. The third doctor is the Ghost of the Talking Cricket who says that the puppet is fine, but has been disobedient and hurt his father. The Fairy administers medicine to Pinocchio which he takes when a bunch of Undertaker Rabbits show up to collect his body. Recovered, Pinocchio lies to the Fairy when she asks what has happened to the gold coins and his nose grows. The Fairy explains that Pinocchio's lies are making his nose grow and calls in a flock of woodpeckers to chisel it down to size. The Fairy sends for Geppetto to come and live with them in the forest cottage.
When Pinocchio heads out to meet his father, he once again encounters the Fox and the Cat. When Pinocchio notices the Cat's missing paw, the Fox claims that they had to sacrifice it to feed a hungry old wolf. They remind the puppet of the Field of Miracles, and finally, he agrees to go with them and plant his gold. Once there, Pinocchio buries his coins and leaves for the twenty minutes that it will take for his gold tree to grow. The Fox and the Cat dig up the coins and run away.
Once Pinocchio returns, a parrot mocks Pinocchio for falling for the Fox and Cat's tricks. Pinocchio rushes to the Catchfools courthouse where he reports the theft of the coins to a gorilla judge. Although he is moved by Pinocchio's plea, the gorilla judge sentences Pinocchio to four months in prison for the crime of foolishness. Fortunately, all criminals are released early by the jailers when the Emperor of Catchfools declares a celebration following his army's victory over the town's enemies.
As Pinocchio heads back to the forest, he finds an enormous snake with a smoking tail blocking the way. After some confusion, he asks the serpent to move, but the serpent remains completely still. Concluding that it is dead, Pinocchio begins to step over it, but the serpent suddenly rises up and hisses at the marionette, toppling him over onto his head. Struck by Pinocchio's fright and comical position, the snake laughs so hard he bursts an artery and dies.
Pinocchio then heads back to the Fairy's house in the forest, but he sneaks into a farmer's yard to steal some grapes. He is caught in a weasel trap where he encounters a glowworm. The farmer finds Pinocchio and ties him up in his doghouse. When Pinocchio foils the chicken-stealing weasels, the farmer frees the puppet as a reward. Pinocchio finally returns to the cottage, finds nothing but a gravestone, and believes that the Fairy has died.
A friendly pigeon sees Pinocchio mourning the Fairy's death and offers to give him a ride to the seashore, where Geppetto is building a boat in which to search for Pinocchio. Pinocchio is washed ashore when he tries to swim to his father. Geppetto is then swallowed by The Terrible Dogfish. Pinocchio accepts a ride from a dolphin to the nearest island called the Island of Busy Bees. Upon arriving on the island, Pinocchio can only get food in return for labor. Pinocchio offers to carry a lady's jug home in return for food and water. When they get to the lady's house, Pinocchio recognizes the lady as the Fairy, now miraculously old enough to be his mother. She says she will act as his mother, and Pinocchio will begin going to school. She hints that if Pinocchio does well in school and is good for one year, then he will become a real boy.
Pinocchio studies hard and rises to the top of his class, making the other boys jealous. They trick Pinocchio into playing hookey by saying they saw a large sea monster at the beach, the same one that swallowed Geppetto. However, the boys were lying and a fight breaks out. Pinocchio is accused of injuring another boy, so the puppet escapes. During his escape, Pinocchio saves a drowning Mastiff named Alidoro. In exchange, Alidoro later saves Pinocchio from The Green Fisherman, who was going to eat the marionette. After meeting the Snail that works for the Fairy, Pinocchio is given another chance by the Fairy.
Pinocchio does excellently in school. The Fairy promises that Pinocchio will be a real boy the next day and says he should invite all his friends to a party. He goes to invite everyone, but he is sidetracked when he meets his closest friend from school, a boy nicknamed Candlewick, who is about to go to a place called Toyland where everyone plays all day and never works. Pinocchio goes along with him and they have a wonderful time for the next five months.
One morning in the fifth month, Pinocchio and Candlewick awake with donkeys' ears. A marmot tells Pinocchio that he has got a donkey fever: boys who do nothing but play and never study always turn into donkeys. Soon, both Pinocchio and Candlewick are fully transformed. Pinocchio is sold to a circus where he is trained to do tricks, until he falls and sprains his leg after seeing the Fairy with Turquoise Hair in one of the box seats. The ringmaster then sells Pinocchio to a man who wants to skin him and make a drum. The man throws the donkey into the sea to drown him. When the man goes to retrieve the corpse, all he finds is a living marionette. Pinocchio explains that the fish ate all the donkey skin off him and he is now a puppet again. Pinocchio dives back into the water and swims out to sea. When the Terrible Dogfish appears, Pinocchio is swallowed by it. Inside the Dogfish, Pinocchio unexpectedly finds Geppetto. Pinocchio and Geppetto escape with the help of a large tuna and look for a new place to live.
Pinocchio and Geppetto encounter the Fox and the Cat, now impoverished. The Cat has really become blind, and the Fox has really become lame. The Fox and the Cat plead for food or money, but Pinocchio rebuffs them and tells them that they have earned their misfortune. Geppetto and Pinocchio arrive at a small house, which is home to the Talking Cricket. The Talking Cricket says they can stay and reveals that he got his house from a little goat with turquoise hair. Pinocchio gets a job doing work for a farmer and recognizes the farmer's dying donkey as his friend Candlewick.
After long months of working for the farmer and supporting the ailing Geppetto, Pinocchio goes to town with the forty pennies he has saved to buy himself a new suit. He discovers that the Fairy is ill and needs money. Pinocchio instantly gives the Snail he met back on the Island of Busy Bees all the money he has. That night, he dreams that he is visited by the Fairy, who kisses him. When he wakes up, he is a real boy. His former puppet body lies lifeless on a chair. The Fairy has also left him a new suit, boots, and a bag which contains 40 gold coins instead of pennies. Geppetto also returns to health.
---
Story Adaptation
The story has been adapted into many forms on stage and screen, some keeping close to the original Collodi narrative while others treat the story more freely. There are at least fourteen English-language films based on the story, Italian, French, Russian, German, Japanese and other versions for the big screen and for television, and several musical adaptations.
Films
The Adventures of Pinocchio (1911), a live-action silent film directed by Giulio Antamoro, and the first movie based on the novel. Part of the film is lost.
The Adventures of Pinocchio (1936), a historically notable, unfinished Italian animated feature film.
Pinocchio (1940), the widely known Disney animated film, considered by many to be one of the greatest animated films ever made.

Le avventure di Pinocchio

(1947), an Italian live action film with Alessandro Tomei as Pinocchio.
Pinocchio in Outer Space (1965), Pinocchio has adventures in outer space, with an alien turtle as a friend.
Turlis Abenteuer (1967), an East German version; in 1969 it was dubbed into English and shown in the US as Pinocchio.
The Adventures of Pinocchio (1972); Un burattino di nome Pinocchio, literally A puppet named Pinocchio), an Italian animated film written and directed by Giuliano Cenci. Carlo Collodi's grandchildren, Mario and Antonio Lorenzini advised the production.
Pinocchio: The Series (1972); also known as Saban's The Adventures of Pinocchio and known as Mock of the Oak Tree (

樫の木モック

, Kashi no Ki Mokku) in Japan, a 52-episode anime series by Tatsunoko Productions.
The Adventures of Buratino (1975), a BSSR television film.

Si Boneka Kayu, Pinokio

(1979), an Indonesian movie.
Pinocchio and the Emperor of the Night (1987), an animated movie which acts as a sequel of the story.
Pinocchio (1992), an animated movie by Golden Films.
The Adventures of Pinocchio (1996), a film by Steve Barron starring Martin Landau as Geppetto and Jonathan Taylor Thomas as Pinocchio.
The New Adventures of Pinocchio (1999), a direct-to-video film sequel of the 1996 movie. Martin Landau reprises his role of Geppetto, while Gabriel Thomson plays Pinocchio.
Pinocchio (2002), a live-action Italian film directed by, co-written by and starring Roberto Benigni.
Pinocchio 3000 (2004), a CGI animated Canadian film.

Bentornato Pinocchio

(2007), an Italian animated film directed by Orlando Corradi, which acts as a sequel to the original story. Pinocchio is voiced by

Federico Bebi

.
Pinocchio (2012), an Italian-Belgian-French animated film directed by Enzo D'Alò.

Pinocchio

(2015), a live-action Czech film featuring a computer-animated and female version of the Talking Cricket, given the name, Coco, who used to live in the wood Pinocchio was made out of.
Pinocchio (2019), a live-action Italian film co-written, directed and co-produced by Matteo Garrone. It stars child actor Federico Ielapi as Pinocchio and Roberto Benigni as Geppetto. Prosthetic makeup was used to turn Ielapi into a puppet. Some actors, including Ielapi, dubbed themselves in the English-language version of the movie.
Pinocchio: A True Story (2022), an animated Russian film. Gained infamy in the west for an English-dub by Lionsgate featuring the voices of Pauly Shore, Jon Heder, and Tom Kenny.
Pinocchio (2022), a live-action film based on the 1940 animated Pinocchio.

[15]

directed and co-written by Robert Zemeckis.

[16]

Pinocchio (2022), a stop-motion musical film co-directed by Guillermo del Toro and Mark Gustafson.

[17]

It is a darker story set in Fascist Italy. It won the Academy Award for Best Animated Feature.
Television
Spike Jones portrayed Pinocchio in a satirical version of the story aired 24 April 1954 as an episode of The Spike Jones Show.
Pinocchio (1957), a TV musical broadcast live during the Golden Age of Television, directed and choreographed by Hanya Holm, and starring such actors as Mickey Rooney (in the title role), Walter Slezak (as Geppetto), Fran Allison (as the Blue Fairy), and Martyn Green (as the Fox). This version featured songs by Alec Wilder and was shown on NBC. It was part of a then-popular trend of musicalizing fantasy stories for television, following the immense success of the Mary Martin Peter Pan, which made its TV debut in 1955.
The New Adventures of Pinocchio (1960), a TV series of 5-minute stop-motion animated vignettes by Arthur Rankin, Jr. and Jules Bass. The plots of the vignettes are mainly unrelated to the novel, but the main characters are the same and ideas from the novel are used as backstory.
The Prince Street Players' musical version, starring John Joy as Pinocchio and David Lile as Geppetto, was broadcast on CBS Television in 1965.
Pinocchio (1968), a musical version of the story that aired in the United States on NBC, with pop star Peter Noone playing the puppet. This one bore no resemblance to the 1957 television version.
The Adventures of Pinocchio (1972), a TV mini-series by Italian director Luigi Comencini, starring Andrea Balestri as Pinocchio, Nino Manfredi as Geppetto and Gina Lollobrigida as the Fairy.
Pinocchio: The Series (1972), an animated series produced by Tatsunoko Productions. It has a distinctly darker, more sadistic theme, and portrays the main character, Pinocchio (Mokku), as suffering from constant physical and psychological abuse and freak accidents.
In 1973, Piccolo, a kaiju based on Pinocchio, appeared in episode 46 of Ultraman Taro.
Pinocchio (1976), still another live-action musical version for television, with Sandy Duncan in a trouser role as the puppet, Danny Kaye as Geppetto, and Flip Wilson as the Fox. It was telecast on CBS, and is available on DVD.
Piccolino no Bōken (1976 animated series) Nippon Animation
Pinocchio no Boken (1979 TV program) DAX International
Pinocchio's Christmas (1980), a stop-motion animated TV special.
A 1984 episode of Faerie Tale Theatre starring Paul Reubens as the puppet Pinocchio.
The Adventures of Pinocchio was adapted in Happily Ever After: Fairy Tales for Every Child where it takes place on the Barbary Coast.
Geppetto (2000), a television film broadcast on The Wonderful World of Disney starring Drew Carey in the title role, Seth Adkins as Pinocchio, Brent Spiner as Stromboli, and Julia Louis-Dreyfus as the Blue Fairy.
Pinocchio (2008), a British-Italian TV film starring Bob Hoskins as Geppetto, Robbie Kay as Pinocchio, Luciana Littizzetto as the Talking Cricket, Violante Placido as the Blue Fairy, Toni Bertorelli as the Fox, Francesco Pannofino as the Cat, Maurizio Donadoni as Mangiafuoco, and Alessandro Gassman as the original author Carlo Collodi.
Once Upon a Time (2011), ABC television series. Pinocchio and many other characters from the story have major roles in the episodes "That Still Small Voice" and "The Stranger".
Pinocchio appeared in GEICO's 2014 bad motivational speaker commercial, and was revived in 2019 and 2020 for its Sequels campaign.
Pinocchio (2014), South Korean television series starring Park Shin-hye and Lee Jong-suk, airs on SBS starting on November 12, 2014, every Wednesdays and Thursdays at 21:55 for 16 episodes. The protagonist Choi In-ha has a chronic symptom called "Pinocchio complex," which makes her break into violent hiccups when she tells lies.
The Enchanted Village of Pinocchio (Il villaggio incantati di Pinocchio), an Italian computer-animated television series which premiered in Italy on May 22, 2022, on Rai YoYo.
Other books
Mongiardini-Rembadi, Gemma (1894),

Il Segreto di Pinocchio

, Italy. Published in the United States in 1913 as Pinocchio under the Sea.

Cherubini, E.

(1903),

Pinocchio in Africa

, Italy.

Lorenzini, Paolo

(1917),

The Heart of Pinocchio

, Florence, Italy.
Patri, Angelo (1928),

Pinocchio in America

, United States.

Della Chiesa, Carol

(1932),

Puppet Parade

, New York.
Tolstoy, Aleksey Nikolayevich (1936), The Golden Key, or the Adventures of Buratino, Russia, a loose adaptation. Illustrated by Alexander Koshkin, translated from Russian by Kathleen Cook-Horujy, Raduga Publishers, Moscow, 1990, 171 pages, SBN 5-05-002843-4. Leonid Vladimirsky later wrote and illustrated a sequel, Buratino in the Emerald City, bringing Buratino to the Magic Land that Alexander Melentyevich Volkov based on the Land of Oz, and which Vladimirski had illustrated.

Marino, Josef

(1940),

Hi! Ho! Pinocchio!

, United States.
Coover, Robert (1991),

Pinocchio in Venice

, novel, continues the story of Pinocchio, the Blue Fairy, and other characters.
Dine, James 'Jim' (2006), Pinocchio, Steidl, illustrations.

—

—

—

—

(2007), Pinocchio, PaceWildenstein.
Winshluss (2008), Pinocchio, Les Requins Marteaux.
Carter, Scott William (2012), Wooden Bones, novel, described as the untold story of Pinocchio, with a dark twist. Pino, as he's come to be known after he became a real boy, has discovered that he has the power to bring puppets to life himself.
Morpurgo, Michael (2013), Pinocchio by Pinocchio Children's book, illustrated by Emma Chichester Clark.
London, Thomas (2015),

Splintered: A Political Fairy Tale

sets the characters of the story in modern-day Washington, D.C.
Bemis, John Claude. Out of Abaton "duology" The Wooden Prince and Lord of Monsters (Disney Hyperion, 2016 and 2017) adapts the story to a science fiction setting.
Carey, Edward (2021), The Swallowed Man tells the story of Pinnochio's creation and evolution from the viewpoint of Geppetto
Theater
"Pinocchio" (1961-1999), by Carmelo Bene.
"Pinocchio" (2002), musical by Saverio Marconi and musics by Pooh.
An opera, The Adventures of Pinocchio, composed by Jonathan Dove to a libretto by Alasdair Middleton, was commissioned by Opera North and premièred at the Grand Theatre in Leeds, England, on 21 December 2007.
Navok, Lior (2009), opera, sculptural exhibition. Two acts: actors, woodwind quintet and piano.
Le Avventure di Pinocchio (2009) musical by Mario Restagno.
Costantini, Vito (2011), The other Pinocchio, musical, the first musical sequel to 'Adventures of Pinocchio'. The musical is based on The other Pinocchio, Brescia: La Scuola Editrice, 1999, book. The composer is Antonio Furioso. Vito Costantini wrote "The other Pinocchio" after the discovery of a few sheets of an old manuscript attributed to Collodi and dated 21/10/1890. The news of the discovery appeared in the major Italian newspapers.

[18]

It is assumed the Tuscan artist wrote a sequel to 'The Adventures of Pinocchio' he never published. Starting from handwritten sheets, Costantini has reconstructed the second part of the story. In 2000 'The other Pinocchio' won first prize in national children's literature Città of Bitritto.
La vera storia di Pinocchio raccontata da lui medesimo, (2011) by Flavio Albanese, music by Fiorenzo Carpi, produced by Piccolo Teatro.
L'altro Pinocchio (2011), musical by

Vito Costantini

based on L'altro Pinocchio (Editrice La Scuola, Brescia 1999).
Pinocchio. Storia di un burattino da Carlo Collodi by

Massimiliano Finazzer Flory

(2012)
Disney's My Son Pinocchio: Geppetto's Musical Tale (2016), a stage musical based in the 2000 TV movie Geppetto.
Pinocchio (2017), musical by Dennis Kelly, with songs from 1940 Disney movie, directed by John Tiffany, premiered on the National Theatre, London.
Cultural influence
Totò plays Pinocchio in Toto in Color (1952)
The Erotic Adventures of Pinocchio, 1971 was advertised with the memorable line, "It's not his nose that grows!"
Weldon, John (1977), Spinnolio, a parody by National Film Board of Canada.

[19]

The 1990 movie Edward Scissorhands contains elements both of Beauty and Beast, Frankenstein and Pinocchio.
Pinocchio's Revenge, 1996, a horror movie where Pinocchio supposedly goes on a murderous rampage.
Android Kikaider was influenced by Pinocchio story.
Astro Boy (鉄腕アトム, Tetsuwan Atomu) (1952), a Japanese manga series written and illustrated by Osamu Tezuka, recasts loosely the Pinocchio theme.

[20]

Marvel Fairy Tales, a comic book series by C. B. Cebulski, features a retelling of The Adventures of Pinocchio with the robotic superhero called The Vision in the role of Pinocchio.
The story was adapted in an episode of Simsala Grimm.
Spielberg, Steven (2001), A.I. Artificial Intelligence, film, based on a Stanley Kubrick project that was cut short by Kubrick's death, recasts the Pinocchio theme; in it an android with emotions longs to become a real boy by finding the Blue Fairy, who he hopes will turn him into one.

[21]

Shrek, 2001, Pinocchio is a recurrent supporting character.
Shrek the Musical, Broadway, December 14, 2008.
A Tree of Palme, a 2002 anime film, is an interpretation of the Pinocchio tale.
Teacher's Pet, 2004 contains elements and references of the 1940 adaptation and A.I. Artificial Intelligence.
Happily N'Ever After 2: Snow White Another Bite @ the Apple, 2009 Pinocchio appears as a secondary character.
In The Simpsons episode "Itchy and Scratchy Land", there is a parody of Pinocchio called Pinnitchio where Pinnitchio (Itchy) stabs Geppetto (Scratchy) in the eye after he fibs to not to tell lies.
In the Rooster Teeth webtoon RWBY, the characters Penny Polendina and Roman Torchwick are based on Pinocchio and Lampwick respectively.
He was used as the mascot for the 2013 UCI Road World Championships.
Subscription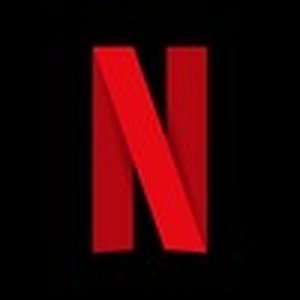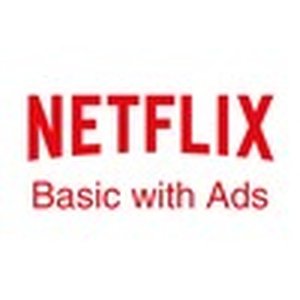 Data supplied by