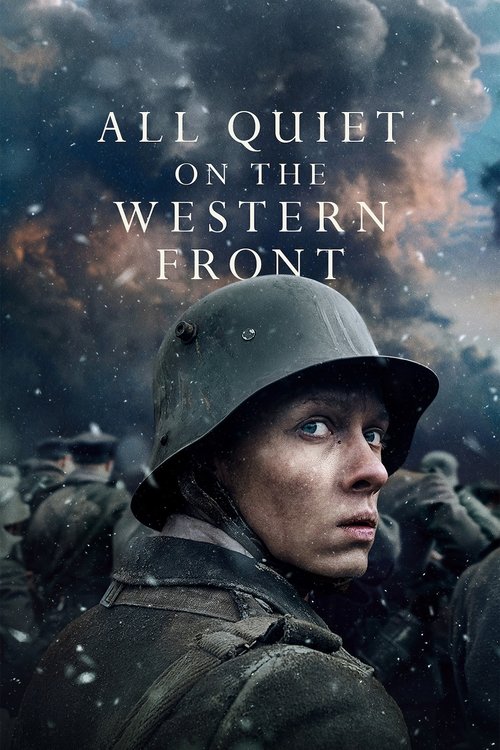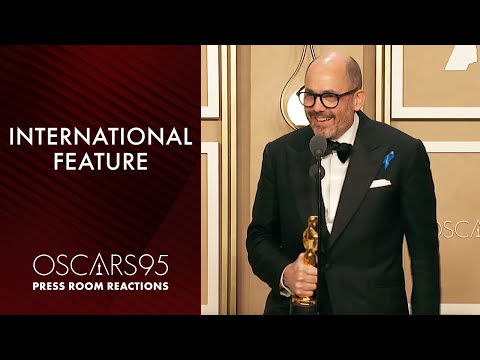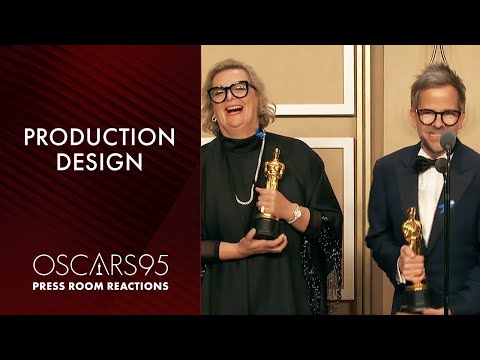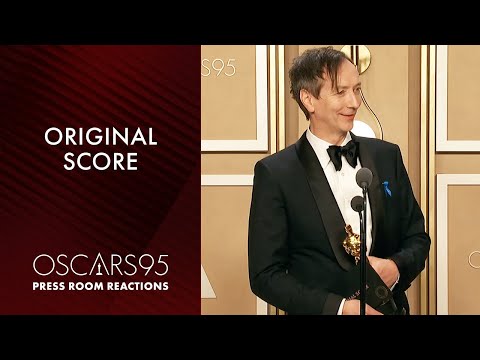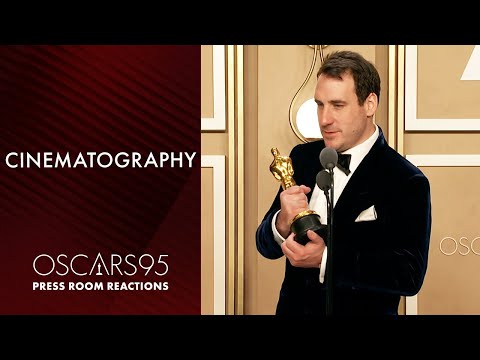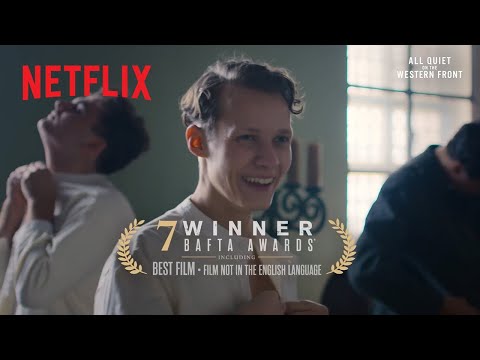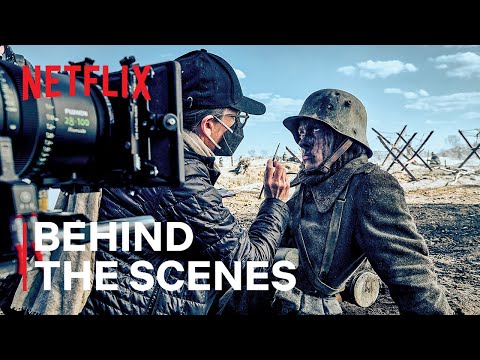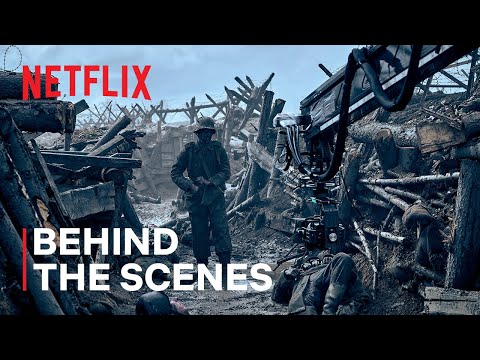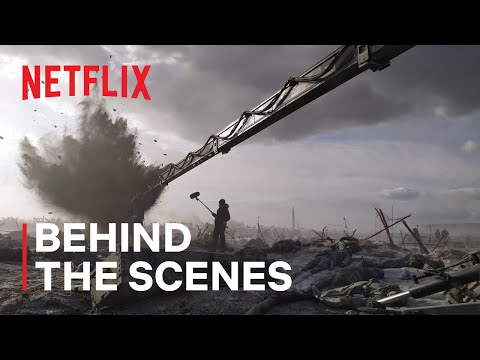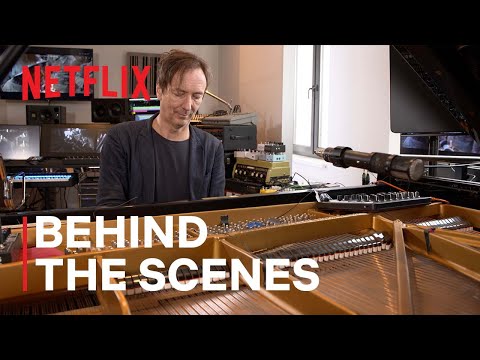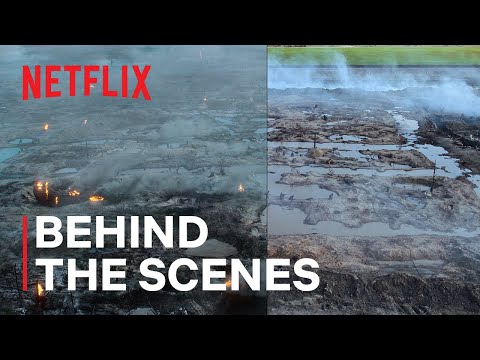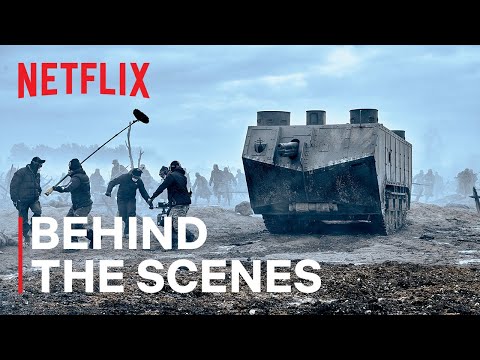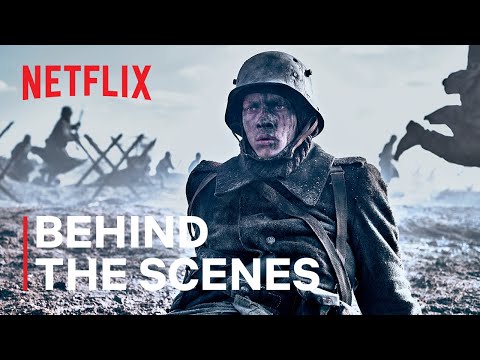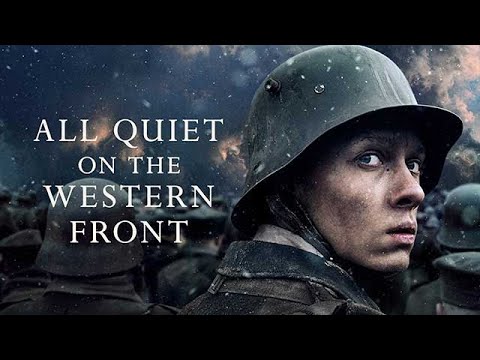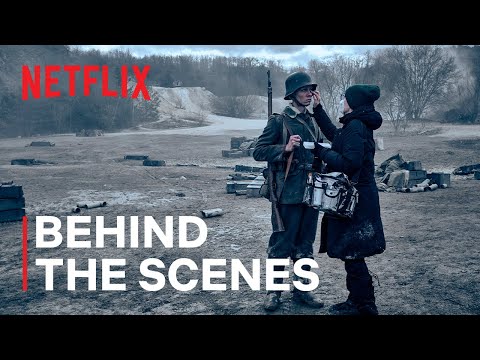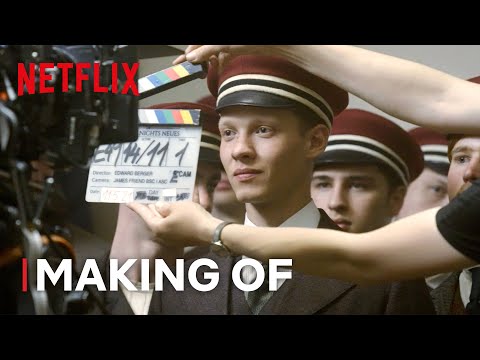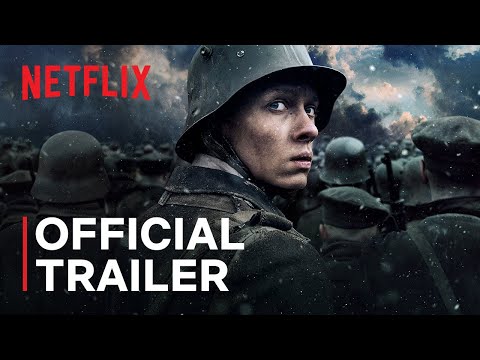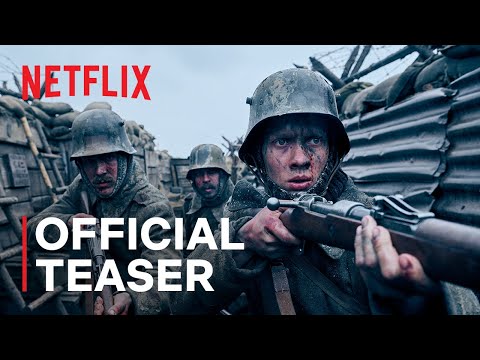 Paul Baumer and his friends Albert and Muller, egged on by romantic dreams of heroism, voluntarily enlist in the German army. Full of excitement and patriotic fervour, the boys enthusiastically march into a war they believe in. But once on the Western Front, they discover the soul-destroying horror of World War I.
WikiData
Q108837349 All Quiet on the Western Front
MPAA film rating:
R
Publication date:
2022-10-28T00:00:00Z
Wikipedia (often with plot summary):
Wikipedia Show page #Plot
All Quiet on the Western Front is a 2022 German-language epic anti-war film based on the 1929 novel of the same name by Erich Maria Remarque. It is the third film adaptation of the book, after the 1930 and 1979 versions. Directed by Edward Berger, it stars Felix Kammerer, Albrecht Schuch, Daniel Brühl, Sebastian Hülk, Aaron Hilmer, Edin Hasanovic, and Devid Striesow.
film Plot
In 1917, three years into World War I, 17-year-old Paul Bäumer enlists in the Imperial German Army alongside friends Albert Kropp, Franz Müller, and Ludwig Behm. They listen to a patriotic speech by a school official and unknowingly receive uniforms from soldiers killed in a previous battle. After they are deployed in Northern France near La Malmaison, they are befriended by Stanislaus "Kat" Katczinsky, an older soldier. Their romantic view of the war is shattered by the realities of trench warfare on the Western Front, and Ludwig is killed by artillery on the first night.
On November 7, 1918, German official Matthias Erzberger, weary of mounting losses, meets with German High Command to persuade them to begin armistice talks with the Allied powers. Meanwhile, Paul and Kat steal a goose from a farm to share with Albert, Franz, and another veteran, Tjaden Stackfleet, with whom they have grown close behind the front in Champagne. Kat, who is illiterate, gets Paul to read him a letter from his wife and worries that he will be unable to reintegrate into peacetime society. Franz spends the night having sex with a French woman and brings back her scarf as a souvenir.
On November 9, Erzberger and the German delegation board a train bound for the Forest of Compiègne to negotiate a ceasefire. Paul and his friends go on a mission to find 60 missing recruits sent to reinforce their unit and discover that they were killed by gas after taking off their masks too soon. General Friedrichs, who opposes the armistice talks, orders an attack before French reinforcements arrive. That night, Erzberger's delegation reaches the Forest of Compiègne, and Paul's regiment is sent to the front to prepare to attack the French lines.
On November 10, Supreme Allied Commander Ferdinand Foch gives the Germans 72 hours to accept the non-negotiable Allied terms. Meanwhile, the German attack takes the French front line after hand-to-hand fighting but is routed by a combined arms counterattack, in which the French use Saint-Chamond tanks to overcome German defenses. Franz is separated from the group, and Albert dies trying to surrender. Trapped in a crater in no man's land with a French soldier, Paul stabs him and watches him die slowly, becoming remorseful and asking for forgiveness from his dead body.
Erzberger learns of Kaiser Wilhelm II's abdication and receives instructions from field marshal Paul von Hindenburg to accept the Allied terms. Paul returns to his unit and sees them celebrating the war's imminent end. He finds a wounded Tjaden, who gives him Franz's scarf. Paul and Kat bring him food, but Tjaden, distraught at being crippled, fatally stabs himself in the throat with the fork they brought him.
On November 11, Erzberger's delegation signs an armistice set to take effect at 11:00 AM. After learning of the ceasefire, Paul and Kat steal from the farm one last time, but Kat is shot by the farmer's son in the liver and dies before arriving at an infirmary. Friedrichs, who wants to end the war with a German victory, orders an attack to start at 10:45 AM. Paul kills as many French soldiers as he can before being speared from behind by a bayonet seconds before 11:00 AM. Paul stumbles out into the trenches and marvels at the end of conflict as he dies from his wound.
A short time later, a newly arrived German recruit that Paul had saved in the combat finds Paul's mud-caked body and picks up Franz's scarf, but not the dog tag that acts as the identifier for all soldiers in the war. As a result, Paul's death is not recorded.
Based on Book
Author: Erich Maria Remarque
Wikipedia (often with plot summary): Wikipedia Book page #Plot

All Quiet on the Western Front is a novel by Erich Maria Remarque, a German veteran of World War I. The book describes the German soldiers' extreme physical and mental trauma during the war as well as the detachment from civilian life felt by many upon returning home from the war.
---
Book Plot
The book centers on Paul Bäumer, a German soldier on the Western Front during World War I. At the start of the book, Paul lives with his parents and sister in a charming German village. He attends school, where the patriotic speeches of his teacher Kantorek lead the whole class to volunteer for the Imperial German Army shortly after the start of The Great War. Bäumer arrives at the Western Front with his friends and schoolmates (Leer, Müller, Kropp, Kemmerich and a number of other characters). There, they meet Stanislaus Katczinsky, an older soldier nicknamed Kat, who becomes Paul's mentor.
While fighting at the front, Bäumer and his comrades engage in frequent battles and endure the treacherous and filthy conditions of trench warfare. The battles fought here have no names and seem to have little overall significance, except for the impending possibility of injury or death. Only meager pieces of land are gained, which are often lost again later. Remarque often refers to the living soldiers as old and dead, emotionally drained and shaken. "We are not youth any longer. We don't want to take the world by storm. We are fleeing from ourselves, from our life. We were eighteen and had begun to love life and the world; and we had to shoot it to pieces."
Paul visits home, and the contrast with civilian life highlights the cost of the war on his psyche. The town has not changed since he went off to war, but he has: he finds that he does "not belong here anymore, it is a foreign world". He feels disconnected from most of the townspeople. His father asks him "stupid and distressing" questions about his war experiences, not understanding "that a man cannot talk of such things". An old schoolmaster lectures him about strategy and advancing to Paris while insisting that Paul and his friends know only their "own little sector" of the war but nothing of the big picture.
Indeed, the only person he remains connected to is his dying mother, with whom he shares a tender, yet restrained relationship. The night before he is to return from leave, he stays up with her, exchanging small expressions of love and concern for each other. He thinks to himself, "Ah! Mother, Mother! How can it be that I must part from you? Here I sit and there you are dying; we have so much to say, and we shall never say it." In the end, he concludes that he "ought never to have come [home] on leave".
Paul is glad to return and reunite with his comrades. Soon after, he volunteers to go on a patrol and kills a man in hand-to-hand combat for the first time. He watches the man die slowly in agony for hours. He is remorseful and devastated, asking for forgiveness from the man's corpse. He later confesses to Kat and Albert, who try to comfort him and reassure him that it is only part of the war. Afterwards, they are sent on what Paul calls a "good job". They must guard a supply depot in a village that was evacuated due to being shelled too heavily. During this time, the men are able to adequately feed themselves, unlike the near-starvation conditions in the German trenches. In addition, the men enjoy themselves while living off the spoils from the village and officers' luxuries from the supply depot (such as fine cigars). While evacuating the villagers (enemy civilians), Paul and Albert are taken by surprise by artillery fired at the civilian convoy and are wounded by a shell. On the train back home, Albert takes a turn for the worse and cannot complete the journey, and instead is sent off the train to recuperate in a Catholic hospital. By a combination of bartering and manipulation, Paul manages to stay together with Albert. Albert eventually has his leg amputated, while Paul is deemed fit for service and returned to the front.
By now, the war is nearing its end and the German Army is retreating. In despair, Paul watches as his friends fall one by one. Kat's death is the last straw that finally causes Paul to lose his will to live. In the final chapter, he comments that peace is coming soon, but he does not see the future as bright and shining with hope. Paul feels that he has no aims left in life and that their generation will be different and misunderstood.
In October 1918, Paul is finally killed on a remarkably peaceful day. The situation report from the frontline states a simple phrase: "All quiet on the Western Front." Paul's corpse displays a calm expression on its face, "as though almost glad the end had come."
---
Story Adaptation
Film
All Quiet on the Western Front, a 1930 American film directed by Lewis Milestone, starring Louis Wolheim, Lew Ayres, John Wray, Arnold Lucy, and Ben Alexander. Recipient of two Oscars, including Best Picture at the 3rd Academy Awards.
All Quiet on the Western Front, a 2022 German film directed by Edward Berger, starring Felix Kammerer and Albrecht Schuch. Nominated for nine Oscars, including Best Picture, at the 95th Academy Awards, and winning seven British Academy Film Awards and four Oscars.

[15]

[16]
Television film
Music
Radio
All Quiet on the Western Front, a 2008 radio adaptation broadcast on BBC Radio 3, starring Robert Lonsdale and Shannon Graney, written by Dave Sheasby, and directed by David Hunter.

[18]
Audiobooks
Comics
Subscription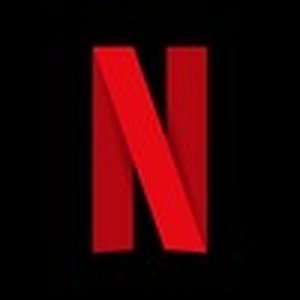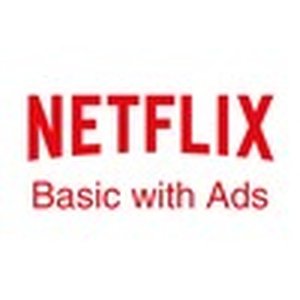 Data supplied by